Advanced SAT®/TOEFL®/IELTS®
For international students going to the USA or another English-speaking country to study, they will probably need to take one or two of these tests, several times.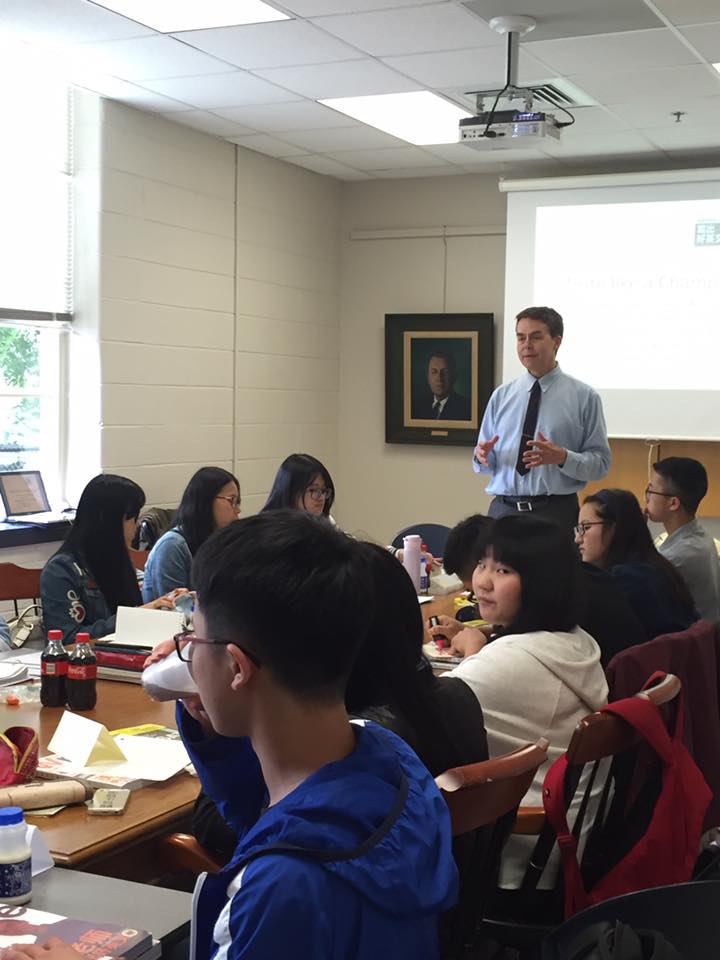 Vocabulary & Critical Reading-4
Mon/Wed, 7:00-7:50 pm (Bilingual students)
中學 Vocabulary & 阅读級線上指導-4
週一 / 週三晚上7:00-7:50(雙語 / 外國學生)
---
Vocabulary & Critical Reading-5
Mon/Wed, 8:00-8:50 pm (Bilingual students)
中學 Vocabulary & 阅读級線上指導-5 國二到高三線上指導
週一 / 週三晚上8:00-8:50(雙語 /外國學生)
See Dreyer helping Chinese students prepare for the SAT at North Cross School in Virginia, USA.
http://www.wdbj7.com/content/news/Chinese-students-are-preparing-for-the-SAT-at-North-Cross-School-381233351.html

About the tests:
The Scholastic Aptitute Test (SAT) is the test that many US students take every year, to prepare for college. Many universities suggest a particular SAT score or range, for admission. This test is designed for native speakers of English, so it is the most difficult of the three. Revised in 2016, the new SAT has two parts: Math and Writing & Language. Each section is worth 800 points, so 1600 is a perfect score. Also on the new SAT, there is an optional writing part. A perfect score on that is 24 (that is, the three readers giving the essay a perfect 8).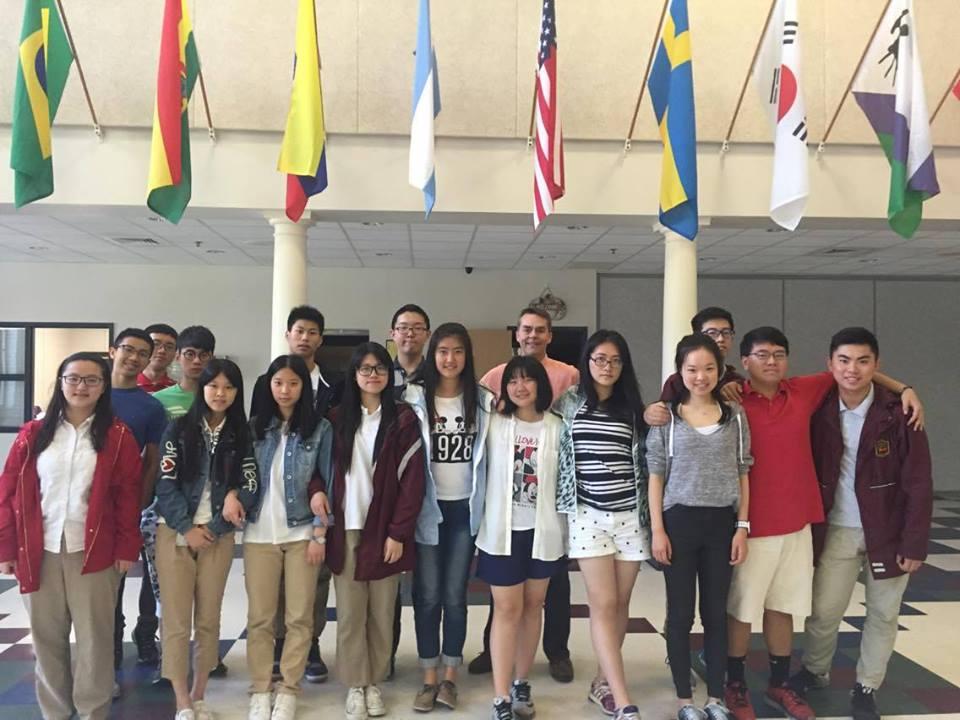 The Test of English as a Foreign Language (TOEFL) is a widely-used test for non-native speakers of English. Many US universities require a TOEFL score for students who have grown up outside the USA, and some high schools require it too. This test has four parts: Reading, Listening, Speaking, and Writing. Each part is worth 30 points, so a 120 is a perfect score. Over the years, Scott Dreyer has seen Chinese students usually have the most trouble with the listening and writing sections.
The International English Language Testing System (IELTS) is similar to the TOEFL, in that it measures the English level of non-native English speakers who want to study in an English speaking nation. However, whereas the TOEFL is more for the US system, the IELTS is the prefered test for universities in the UK, Canada, and Australia. Like the TOEFL, it has four sections: Listening, Reading, Writing, & Speaking. The IELTS places test-takers into one of nine bands, non-user (band 1) to expert (band 9).
Why choose DreyerCoaching.com to help me or my child prepare for these tests?
Build a strong foundation. Some students want a "quick fix" and just "cram" for a few days or weeks before the big test. But at DreyerCoaching.com, we see it differently. We want to work with our students over the long-term, so they actually understand English and develop a strong foundation. When you actually have strong English skills, these tests are not too difficult.
Learn from native speaker teachers. When you study a foreign language, there is great benefit to studying with a teacher who is a native speaker. This especially helps you with listening comprehension and pronunciation, because you will hear the normal, standard American accent and pronunciation, and get used to that. For example, one day I told one of my students the word "adult," but he said his teacher in China said it was pronounced like "idol." This can lead to misunderstandings, so good listening skills and proper pronunciation are crucial. Plus, since the SAT and TOEFL are made by Americans, these tests include some "American thinking," and studying with a USA teacher can help you better understand the American worldview and way of thinking.
Get help with reading, vocabulary, listening, speaking and pronunciation. Our regular classes all teach these skills...skills you will need on these tests.
Get help with writing. We have classes just for developing that skill.
Learn about history. The new SAT Language section is entirely passage-based, and many of the passages are about history. Since DreyerCoaching.com is based in the US state of Virginia, the birthplace of English-speaking America since 1607, your classes will teach you about US history in addition to English.
Come visit us and take the test here! Some tests are not offered in China, so rather than take them in some crowded place in Korea or Hong Kong, come visit us here in the US. You can stay with an American family, see the area, have some fun, improve your Engish, and take your test.
Get ready to live in the USA. With DreyerCoaching.com, not only will you improve your English skills, but you will also learn about American holidays, news, geography, lifestyles, etc., because you will be talking with an American teacher every week! This way, once you move here, you will already feel more comfortable because your American teacher has brought the USA to your home or office!
Mr. Scott Dreyer's English enhancement classes are great! His classes are excellent not only for young beginners who wish to excel in daily school life but also for high school kids who are going to soar on the SAT tests! Both of my kids learned a lot from him, like how to use the right vocabulary words, speak in public with confidence, develop writing skills, etc. He is a wonderful teacher.
Dr. Pei-Yao Wu Hsinchu, Taiwan