Current Events (6)
On April 17, 2018, First Lady Barbara Bush passed away at the age of 92. In the US, "First Lady" is the title to honor the wife of a president or governor. For example, Melania Trump is America's current First Lady, and Michelle Obama was the one before her. (In fact, every US president has been married, except for the hapless James Buchanan, the man who was in the White House right before Lincoln, as the USA was falling apart. Grover Cleveland was also a bachelor when he was elected, but he married during while in office.)
Barbara Bush was an amazing woman in many respects.
Not only is living to 92 a remarkable achievement, she and her husband, President George Bush Sr., were married 73 years-- that is an historical record--the longest US-presidential marriage!
(George Bush Sr. was a one-term president, elected in 1988 and serving from 1989-1993. I remember going to his inauguration in January 1989, when we took over following the retirement of President Ronald Reagan.)
Also, just being a First Lady is remarkable, by being married to a US president. However, what is more, Barbara Bush was not only a First Lady, but also mother to another US president, George W. Bush. (George W. Bush was a two-term president, elected in 2000, who served from 2001-2009.) In all of US history, only TWO women have been both a First Lady AND mother to a president. The other one was Abigail Adams, wife of the United States' first Vice President and second president, John Adams, and mother to sixth president John Quincy Adams.
(Unlike their husbands, First Ladies do not have a formal political role. However, they do usually take on a "cause" or a particular issue they care about, and try to make improvements in that area. For example, Barbara Bush's cause was literacy. In other words, she wanted to encourage people to learn to read and write, no matter how old they were. Mrs. Obama's cause was fighting obesity and promoting healthier eating. Mrs. Trump wants to fight school bullying.)
Mrs. Bush's son, Jeb, former Governor of the US State of Florida and former candidate for president, said he and his mom spoke about her feelings about death, the last time they met. This is what she told her son: "Jeb, I believe in Jesus and he is my savior. I don't want to leave your dad but I know I'll be in a beautiful place." Read more about their last conversation here.
*****
Do you know what Barbara Bush meant when she told her son, "I believe in Jesus and he is my savior"? Find out here in English, simplified Chinese, or traditional Chinese.
*****
In the USA, when a very famous person dies, or there is some terrible tragedy like 9-11 or such, the flags are flown at half-mast to represent a nation in mourning. When Barbara Bush passed away, many flags at post offices, stores, and even private homes were flown at half-staff. The week she passed away, a young man from Germany came to visit us here in Virginia. He said they do not have that tradition in Germany, and this was his first time to see it done. Below is the flag at a Chick-fil-A restaurant at half-staff, in honor of Mrs. Bush.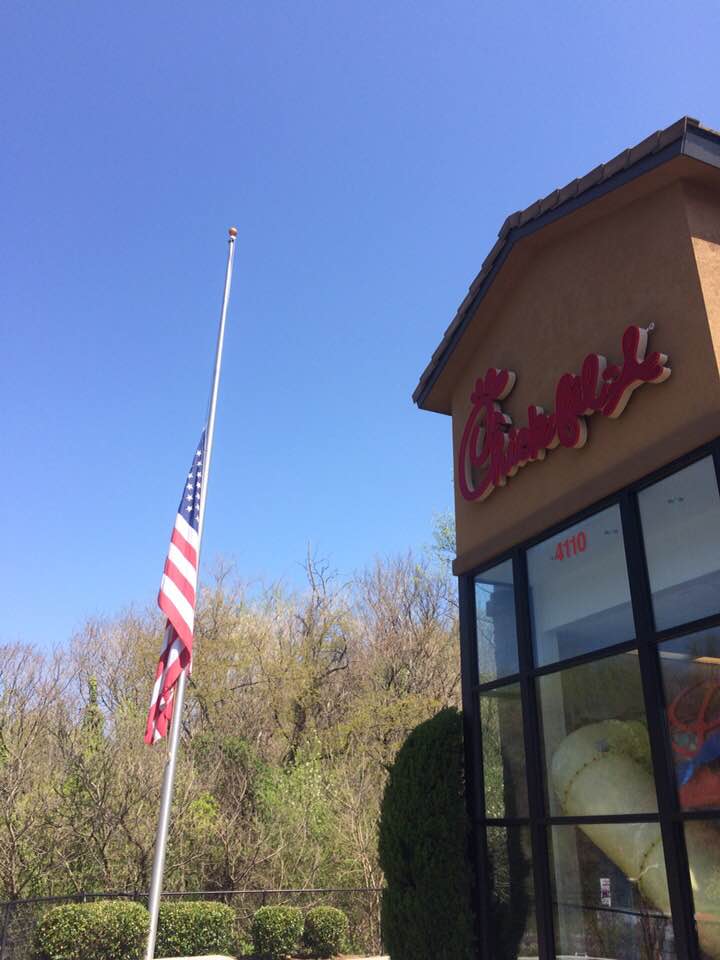 In honor of Mrs. Bush and her passing, we chose some of her quotations as our "Thought for the Day" in our social media campaigns. Here are a few:
The darn trouble with cleaning the house is it gets dirty the next day anyway, so skip a week if you have to. The children are the most important thing.
The Titanic was built by professionals. The Ark was built by volunteers.
Giving frees us from the unfamiliar territory of our own needs by opening our mind to the unexplained worlds occupied by the needs of others.
You may think the president is all-powerful, but he is not. He needs a lot of guidance from the Lord.
At the end of your life, you will never regret not having passed one more test, not winning one more verdict or not closing one more deal. You will regret time not spent with a husband, a friend, a child, or a parent.
The funeral for Mrs. Bush was held on April 21, 2018, in Texas. Because of her fame, many dignitaries attended her memorial service, including this photo that shows President Bush Sr., President Bush Jr. and his wife, Presidents and Mrs. Clinton, President and Mrs. Obama, and Mrs. Trump. It shows how American leaders came together at that important moment.
She was beloved by the Secret Service agents who protected her and her family. Read one agent's account here.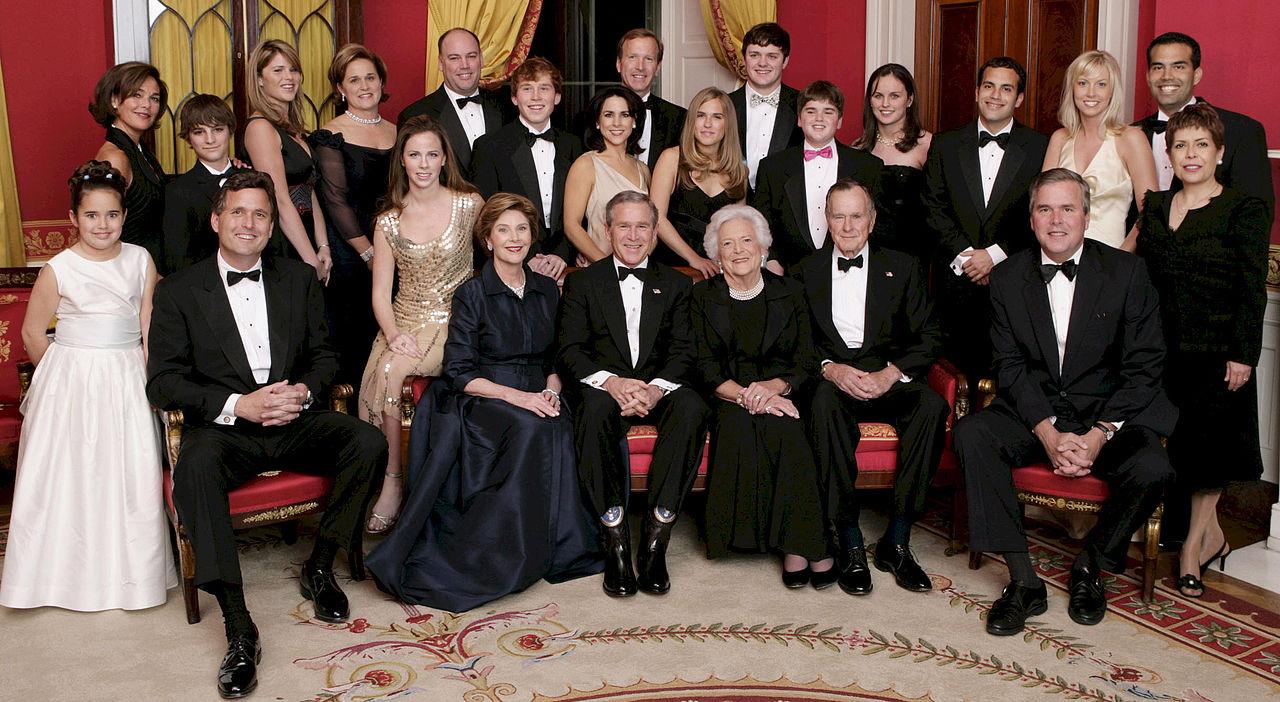 By Eric Draper, White House Photo Director and personal photographer for President George W. Bush - St. Mary's Today, smaller version published in a Press release by The White House, Public Domain, https://commons.wikimedia.org/w/index.php?curid=1920745
Several years ago I read the classic, The Rise and Fall of the Third Reich, written by William Shirer, a German-speaking American journalist who was based in Berlin in the years leading up to WW II. The book was fascinating and disturbing. One especially gruesome part describes the Nazis' infamous "freezing experiments," where people were left naked out in the cold during winter, with buckets of cold water thrown on them periodically, while their body temperatures were recorded neatly in notebooks. In other tests, Jews or Slavic (East European) Prisoners of War (POWs) put in vats of ice water, and it was recorded how long it took them to freeze to death. Often, the prisoner would be frozen almost to the point of death, then warmed up and revived, and then frozen all over again, and the process repeated.
Oftentimes, the poor prisoners begged the guards to shoot them, to put them out of their misery.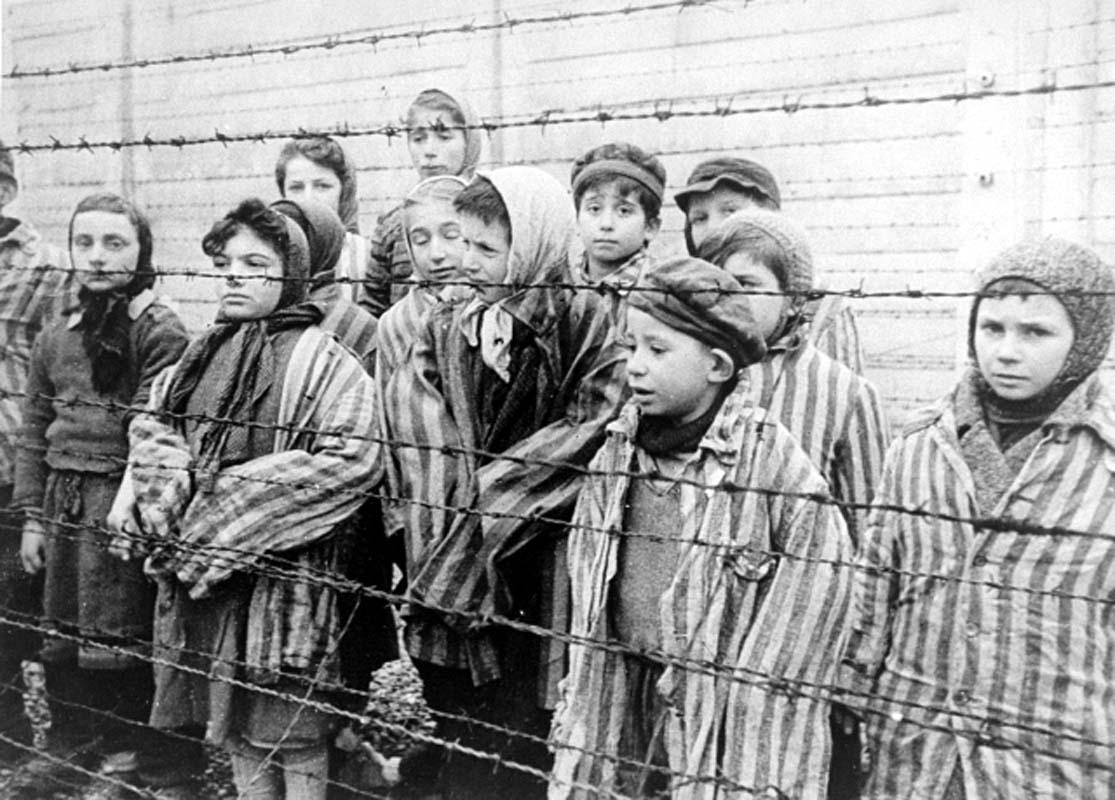 Children survivors of Auschwitz
But what I also found fascinating was how the Nazis justified their actions. "Sometimes Nazi pilots will be shot down over Russia or Norway, so we need to know how long they can survive in ice water, and how to revive them," their twisted reasoning went.
(Interestingly, some doctors in the Nazi Air Force were Christians who complained, basically, "Freezing people to death is against my Christian faith." In an angry fit, Hitler then took the freezing experiments away from his Air Force and gave it to a madman, Dr. Rascher, who had no such qualms.)
These stories so clearly explained the evils of Nazism, so I copied those pages and included them in some of my lessons on WW II with my students at Patrick Henry High School. These unspeakable horrors-- done by very well-educated and "cultured" Nazis, all in the name of "defending the Fatherland" and "advancing medical science." In their twisted minds, those Nazi guards and "doctors" believed they were doing their country and mankind a great service.
These stories came back into my mind yesterday, when I heard that the US Abortion Giant "Planned Parenthood" has been taking body parts of aborted babies and selling them for profit. In an attempt to quell the uproar surrounding these revelations, Planned Parenthood has been justifying this gruesome business by telling us, "it's all for science research."
The Planned Parenthood director calmly munches on her salad while she chats about selling lungs, hearts, and baby heads.
See more here.
It's even more outrageous to think that Planned Parenthood gets much of its operating budget from the US federal budget. I was pleased to see that our local newspaper, the Roanoke Times, addresses this story on today's front page. (A basic media bias trick is: ignore any story you don't like. That was also discussed in "The Rise and Fall of the Third Reich," but that will have to wait for a later blog post.) I was also pleased to see our local Congressman, Bob Goodlatte (R-Roanoke) is using his authority to open hearings on this issue.Yet I was saddened to read today an email from our US Senator, Tim Kaine (D-VA) boasting that he is pro-abortion. Many politicians from Pres. Obama on down have been telling us (in so many words), "letting a man be able to marry another man is a basic human right," but where are the human rights for babies that are dismembered so their body parts can be sold?
I highly suggest all my friends read The Rise and Fall of the Third Reich. If you don't have time for all 1,400 pages, try to at least read the chapter, "The Nazification of Germany." It shows how the minority Nazi Party was able, step by step, to turn the educated and cultured German nation into an unspeakable evil force that almost took over the world, and just between 1933 and 1939, when Germany started WW II. When you think about it, considering the span of history, seven years is a really short time.
What can you do to promote human rights?
Planned Parenthood Official discussing selling baby body parts