Friday, 10 May 2019 22:52
Extended Metaphor
Written by Scott Dreyer
You are my sunshine.

He roared with laughter.

Variety is the spice of life.
What do these three have in common? They are METAPHORS. These, along with similes, are a great way to spice up your writing. (Actually, "spice up your writing" is a metaphor too!) A metaphor is a comparison between two people or things, without using the words "like" or "as." (In contrast, a simile uses either "like" or "as." English teachers will tell you, remember the "S" in "simile" and in "as," and that will help you remember the difference between the metaphor and simile!)
In a recent Advanced Writing class, the students and I looked as what our book called a "governing metaphor," or what some other people call an extended metaphor. That is, instead of a single comparision, this is a metaphor that is referred to many times throughout the text. A famous example is one of the most widely-loved passages in the Bible: the 23rd Psalm, of David. Take a look: can you find the extended metaphor?
Psalm 23

New International Version (NIV)
A psalm of David.
1 The Lord is my shepherd, I lack nothing.
2 He makes me lie down in green pastures,
he leads me beside quiet waters,
3 he refreshes my soul.
He guides me along the right paths
for his name's sake.
4 Even though I walk
through the darkest valley,[a]
I will fear no evil,
for you are with me;
your rod and your staff,
they comfort me.
5 You prepare a table before me
in the presence of my enemies.
You anoint my head with oil;
my cup overflows.
6 Surely your goodness and love will follow me
all the days of my life,
and I will dwell in the house of the Lord
forever.
(Read it in Simplified Chinese or Traditional Chinese)
Can you see it? The extended (governing) metaphor is that of a SHEPHERD.
Since our writing class was held just a few days before Mother's Day, I asked the students to write something loving and respectful for their mothers, using an extended metaphor in it. One student wrote a poem while the other wrote prose, but both were excellent. These young men attend a prestigious bilingual school in the Hsinchu, Taiwan Science Park, and they have also studied writing with DreyerCoaching.com for many years; their hard work shows! Take a look: can you find the extended metaphors?
Mother is a gardener, who gave us the gift of life.
A quiet and caring figure, always with a tender smile.
Humble and persistent, she always thought for us first.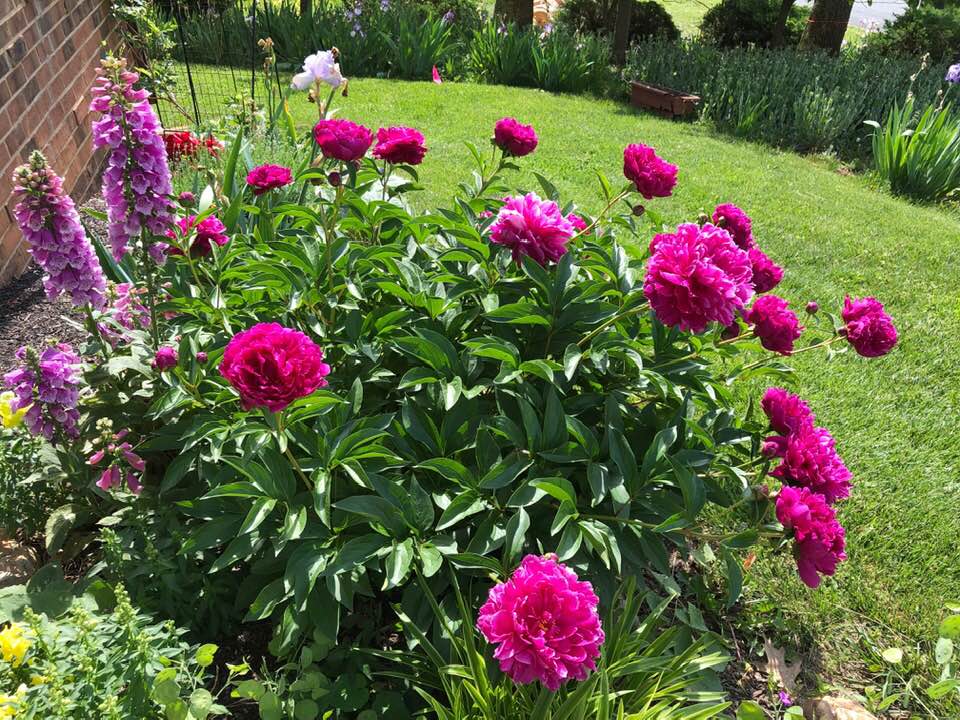 She meticulously cared for our well-being and fertilized us with knowledge.
And with a caring hand, she guided us forward in life.
She gave us the ability to blossom.
She gave us the power to thrive.
Enduring many hardships, windstorms, hail, and cyclones.
Never gave up. Never did. Always there, patiently, caringly.
She pulled out the weeds and killed the pests, all to ensure
That we live a peaceful life.
Always tender and caring, her smile,
Melts the bleakest of winters.
As years flew past,
And the saplings grow into trees.
She smiles, tenderly.
-- Tim in Hsinchu, Taiwan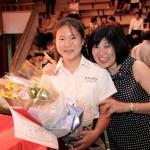 *********************
While calm and seemingly boring on the surface, the ocean holds limitless possibilities beneath. Not only does it produce the best proteins in the world for people like me, it also provides humanity the very basic resource of water for survival. But I think the ocean is much more than that: it holds the world's richest source of information. The ocean's deepest parts reveal our ancient past, and its shallow shores reveal our current desires. From this viewpoint, the ocean seems to understand everything; it has existed for our entire life, it exists unconditionally, and will always be acknowledged by us — but not necessarily appreciated.
Just like how we may see our mothers, we recognize her existence, but do not always care for her. She provides unconditional love, yet we fail to reward her with reciprocal support. She holds the experience of a sage, yet we fail to seek her counsel regarding our decisions. It's mother's day. I love you mom!
-- Aaron in Hsinchu, Taiwan
Do you want to know more about Mother's Day and how we celebrate it in the US? Read our blog post. Do you want to improve your English writing or vocabulary skills? Contact Scott today to find out how!

A licensed teacher in the US state of Virginia since 1987, Scott Dreyer has been helping Chinese speakers improve their English since 1989. Dreyer lived in Taiwan from 1989-1999 where he learned Mandarin, met his wife, started his family, and realized he loved working with Chinese students. He became an award-winning author and started teaching ESL online in 2008. Dreyer and his wife and their four adult children make their home in the beautiful Roanoke Valley in the Blue Ridge Mountains of Virginia.
dreyercoaching.com/en/about/scott-dreyer
Latest from Scott Dreyer
Leave a comment
Make sure you enter all the required information, indicated by an asterisk (*). HTML code is not allowed.