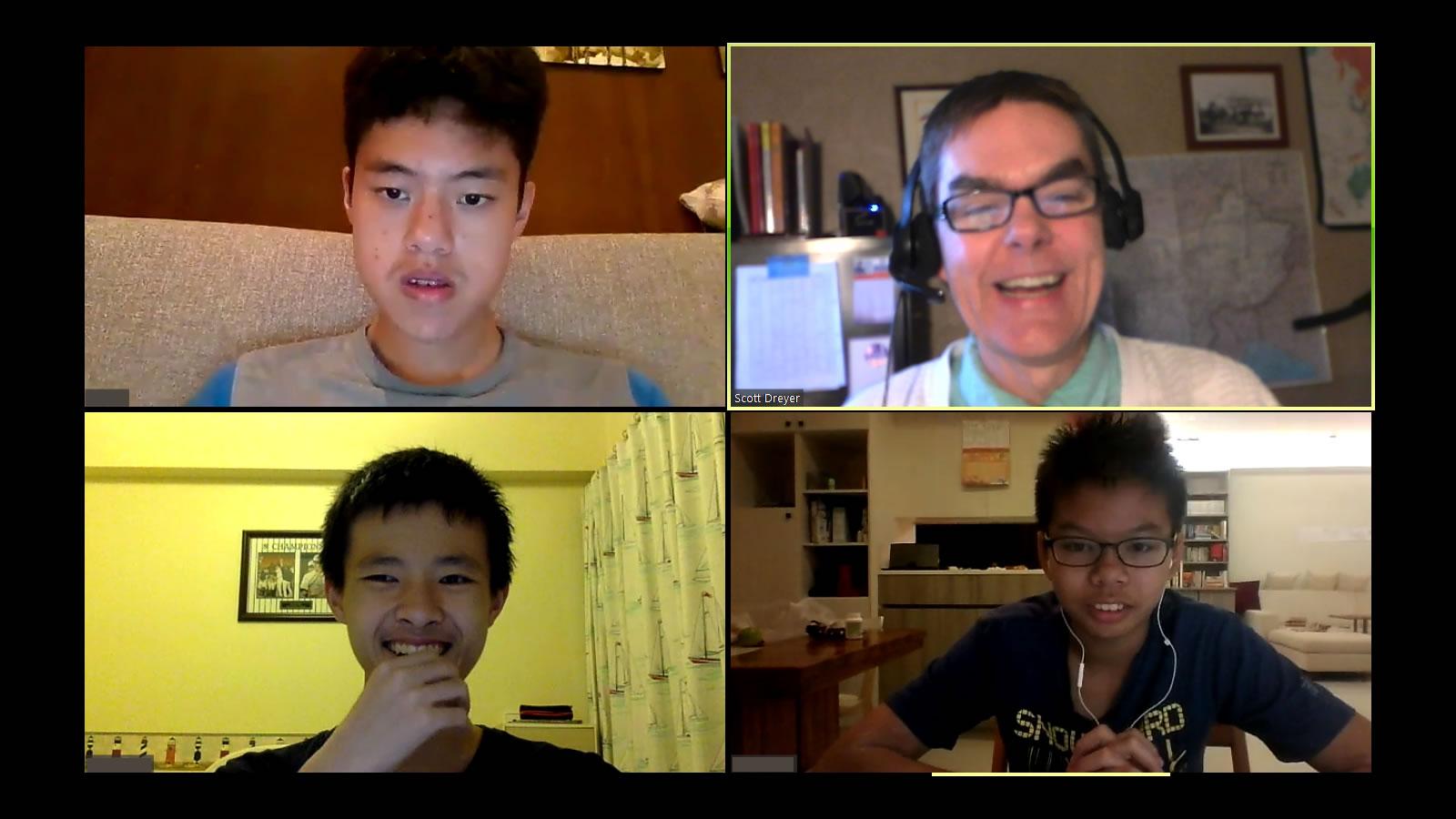 Do you want to improve your English?
Do you have a question about English or life in the USA?
Join a FREE class with Scott Dreyer, president and founder of DreyerCoaching.com. Scott speaks Chinese, so feel free to ask him questions in Chinese; however, he will be joining you in class live from his hometown of Roanoke, Virginia, USA.
When? Fridays at 8:00 p.m., (Note new time) China Standard Time
How do I join? Download the free software at www.zoom.us/download then on Friday at 8:00 p.m. click https://zoom.us/j/781304165
How long will the class be? About 30-45 minutes.
What level does my English have to be to join? Since Scott speaks Chinese, you can be at any English level, or speak none at all and just speak Chinese! However, most of the discussion will be at a DreyerCoaching.com Intermediate Level (Steps 4, 5 or 6) or above.
What kind of questions can I ask? Feel free to ask Scott any question about life in the USA or the English language, from basic level to advanced.
Sample questions might include:
When do I use BORED or BORING?
What is the difference between a RUG, CARPET, and MAT?
What is the difference between a SHIP and a BOAT?
What is the difference between the words FOUNDER and PIONEER?
Do I say "The Philippines IS a country" or "The Phillipines ARE a country"?
How do I pronounce AGE and EDGE, SHIP and SHEEP?
You can even tell Scott a Chinese sentence and ask him to translate it into English for you.
What ages can join this class? Any age is welcome, but due to the content and format, it is probably best for students ages 10 and over. Adult learners welcome too!
Do you have a question you want to ask now, before class? Feel free to email him at This email address is being protected from spambots. You need JavaScript enabled to view it. or leave a message on WeChat or LINE at: scottdreyer
Hope to see you there!