Friday, 29 May 2015 00:55
"A Summer to Remember..."
Written by Scott Dreyer
This morning I was having class with Queenie, a middle school-aged girl in Shenzhen, South China. We were working on some Q&A about a reading passage, and as I usually do, I asked "Do you have any questions?"
(Cultural note: many Chinese students, for various reasons, are often reluctant to ask questions, so I am always glad when my students do.) She asked about question 4 in the book: "Why is the bridge in India a bridge to remember?" The answer was, it carried 100,000 automobiles a day. However, she was curious about the phrase, "a ______ to remember." So, I was able to explain it thus: In Chinese, it's most like 很难忘. It is literally "Hard to forget." So, you might have sentences like:
Graduation from high school is a night to remember. (Since our son David is graduating from high school in a few hours, that thought was on my mind.)
Our visit to Hawaii in 2010 was a trip to remember.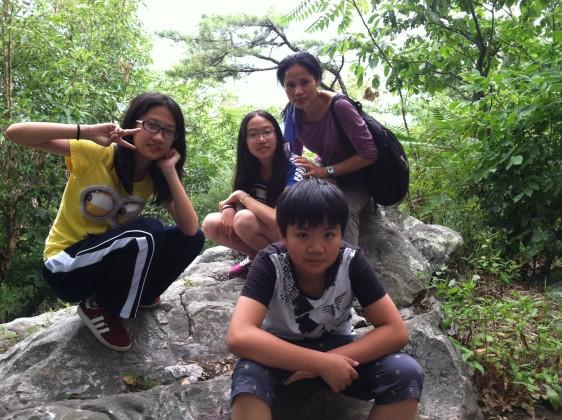 Hiking on the Appalachian Trail--an experience to remember!
The baseball game where we went into extra innings and won by one run was a game to remember.
And I asked Queenie, "Last summer, you came to our summer camp. Was that a summer to remember? She said, "yes!" So, Queenie can say, The 2014 Summer Camp with DreyerCoaching.com was a summer to remember."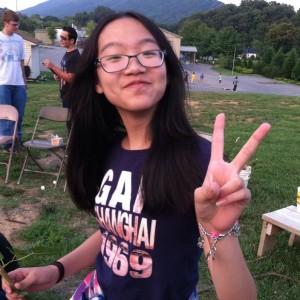 Queenie in America
Are YOU looking for a summer to remember, for yourself or a child or other loved one? Join one of our summer or winter camps! Watch this short video to see Queenie (the second person speaking) and her friends from Vietnam and Brazil telling about "a summer they'll never forget." Contact me today for details!

A licensed teacher in the US state of Virginia since 1987, Scott Dreyer has been helping Chinese speakers improve their English since 1989. Dreyer lived in Taiwan from 1989-1999 where he learned Mandarin, met his wife, started his family, and realized he loved working with Chinese students. He became an award-winning author and started teaching ESL online in 2008. Dreyer and his wife and their four adult children make their home in the beautiful Roanoke Valley in the Blue Ridge Mountains of Virginia.
dreyercoaching.com/en/about/scott-dreyer
Latest from Scott Dreyer
Leave a comment
Make sure you enter all the required information, indicated by an asterisk (*). HTML code is not allowed.