Tuesday, 09 July 2019 20:16
Congratulations Class of 2019!
Written by Scott Dreyer
Graduation Day is a happy day to celebrate! It normally comes in May or June. In 2019, we celebrate and honor our DreyerCoaching.com graduates!
Ricky Li: Ricky began kindergarten by learning British English in Singapore, then in third grade moved to Taiwan where he attended the International Bilingual School at the Hsinchu Science Park (IBSH), where classes were taught in American English and Chinese. That is the school where I taught from 1992-1997, and where Ricky attended a DreyerCoaching Summer English Camp in 2010. After that camp, Ricky joined our online English classes and kept attending all through school! After sixth grade, Ricky transferred from the bilingual school to the rigorous all-Chinese language National Experimental High School, one of the top schools in Taiwan. However, thanks to Ricky's excellent English foundation and his parents' determination to keep him in weekly DreyerCoaching classes, he kept his English at a superb level. Over the years Ricky has invited his two cousins and several friends to improve their English with DreyerCoaching. Because Ricky joined our classes in 2010 and attended non-stop until his high school graduation in 2019, Ricky is the longest-attending student in DreyerCoaching history, to date. That itself is a remarkable achievement! Ricky plans to attend Purdue University.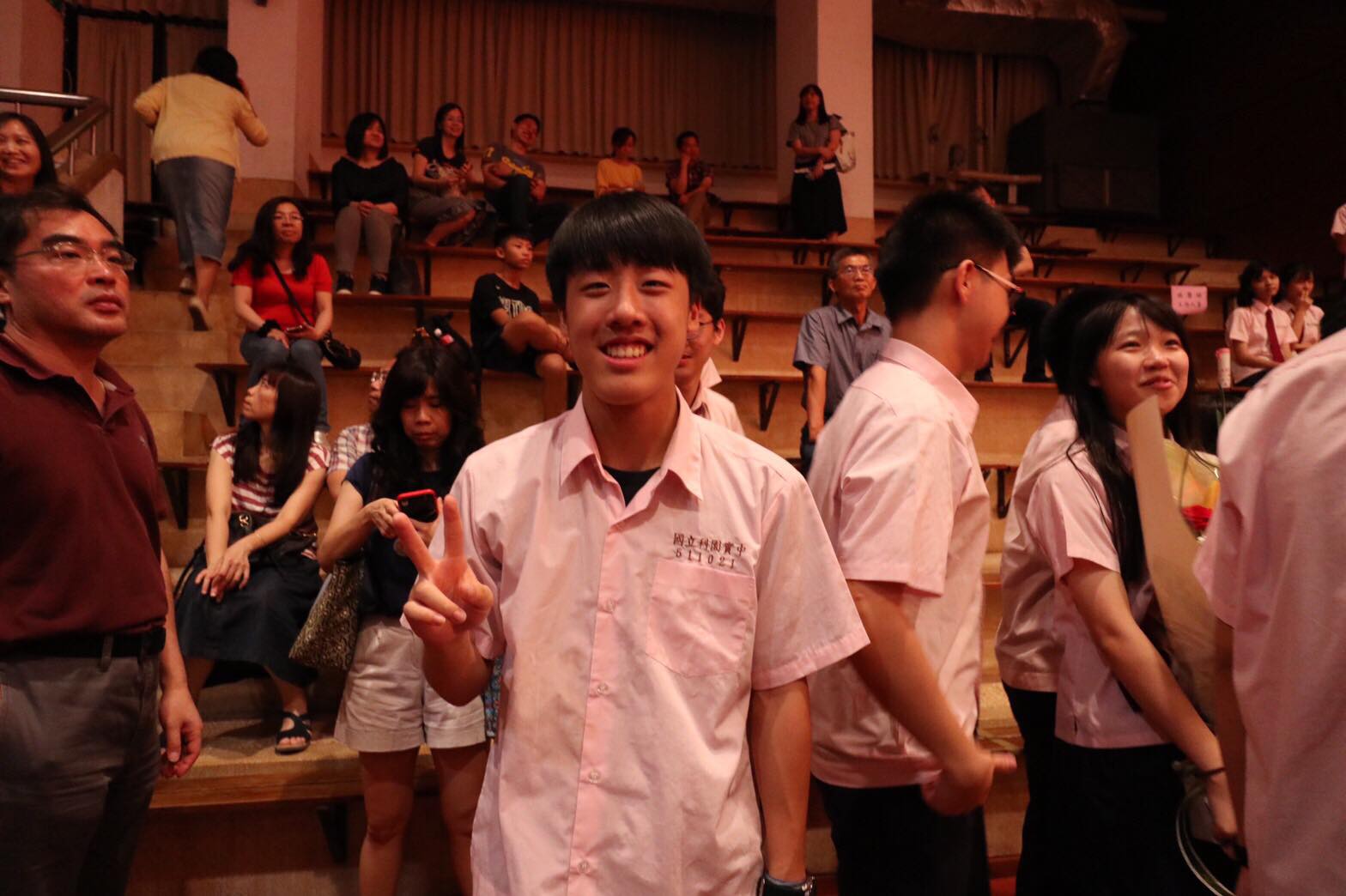 Justin Chen: Justin began attending DreyerCoaching classes during middle school as a student at the International Bilingual School in Hsinchu Science Park (IBSH). He has faithfully attended a weekly writing class for many years where he polished his writing and word choice skills. Justin has a special knack for sports writing, and he would excel at that if he pursues that in the future. You can find many of Justin's writings about sports and other topics are in the "writing" section of our blog. Justin invited his sister and many friends to improve their English skills with us. When his family went on a vacation to Japan, he took his laptop with him and, after a full day of fun and sight-seeing, joined class in the evenings from his hotel room. That shows dedication. He even attended his last DreyerCoaching class which occurred AFTER his high school graduation. That shows MORE dedication. Justin plans to attend Northeastern University in Boston, where he plans to study business.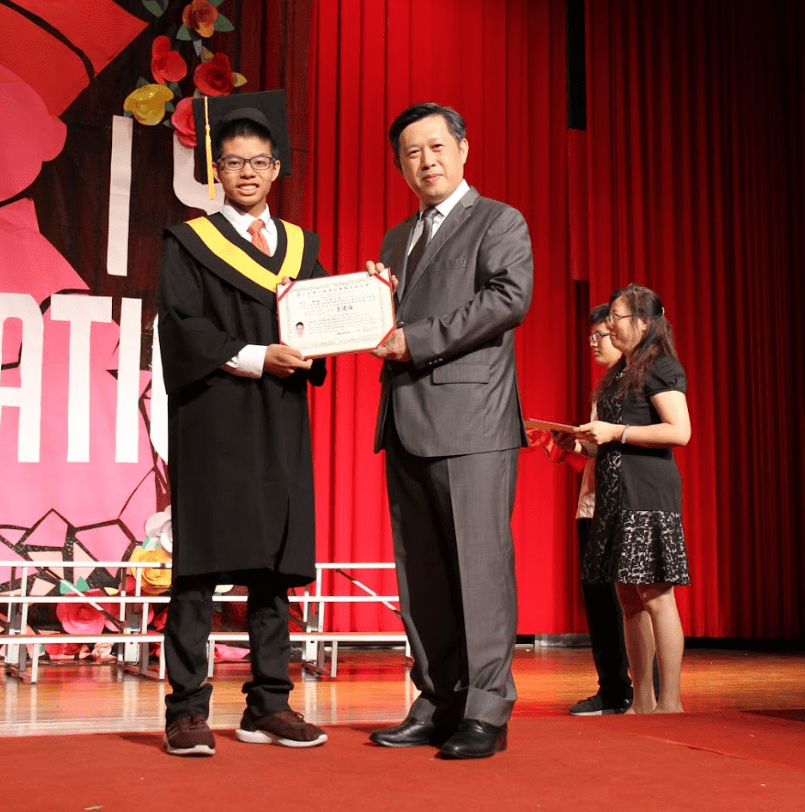 Deron Geng: Deron came to us when his mother saw a poster about DreyerCoaching on a bulletin board at her church in Hsinchu, Taiwan. He joined us online as an 8th-grader. Since he was born in the US and attended grades 1-2 in Utah, he already had a strong English foundation. His mother later expressed she wanted him to attend high school in the US, so he and his family visited us here in Roanoke, Virginia and they all decided he would live with the Dreyer family and attend Parkway Christian School here, which he did from grades 9-12. Deron ran cross-country all four years in high school, studied martial arts, was active in youth group, attended weekly Bible study, and got his driver's license. Deron plans to attend Piedmont Virginia Community College in Charlottesville. (Community Colleges are a wise choice for many students, because the tuition is about one-third that of other universities, and if a student has a certain GPA after two years, they are guaranteed admission to a four-year university. I highly recommend this option for many students.)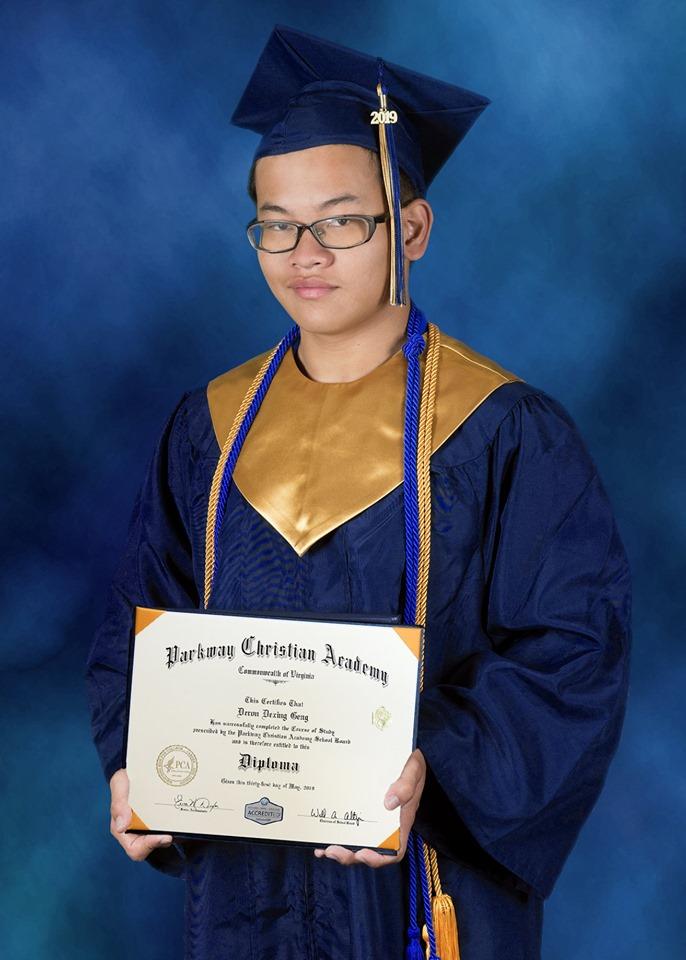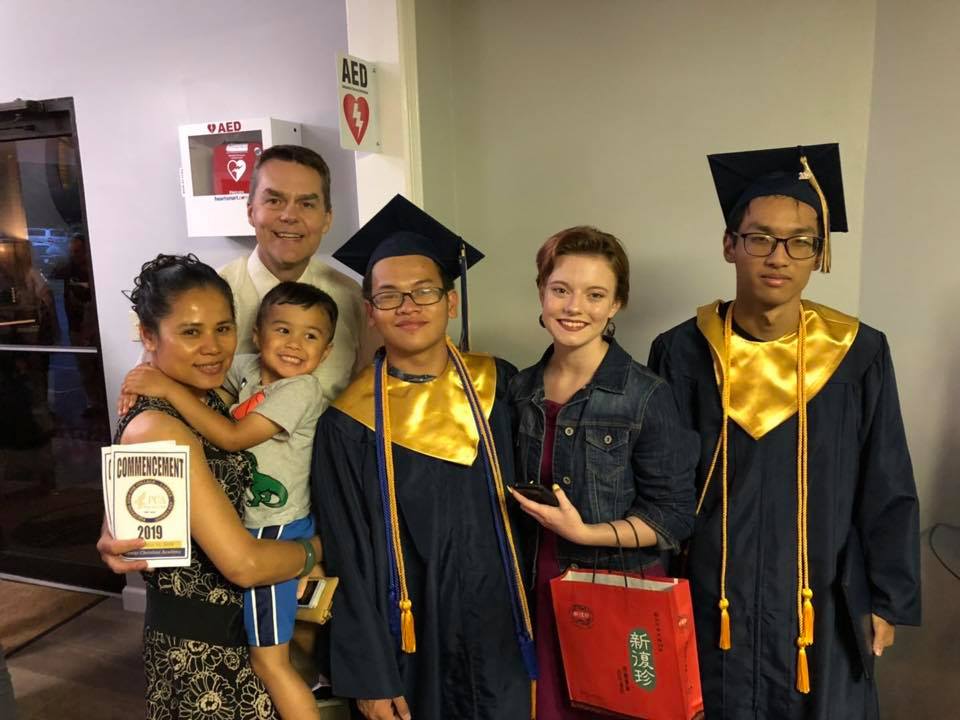 Graduation Night
Matthew Ma: Matthew is from Nanjing, China, and joined his cousin Deron Geng, first online with DreyerCoaching, then later as a high school student at Parkway Christian Academy in Roanoke, Virginia, where he also lived with the Dreyer family from grades 9-12. Matthew's dream was to live in the US so he could learn to communicate with native speakers of English and also experience first-hand American culture and life, which he did. During his high school years he ran cross-country, played baseball, and attended youth group. My wife and I truly enjoyed the red-carpet treatment Matthew and his family gave us when we visited Nanjing for five days in June 2018. Gifted with computers, Matthew plans to study computer science at Longwood University in Farmville, Virginia. Founded in 1839, Longwood University has a beautiful campus and is the third-oldest public university in Virginia and one of the oldest colleges in the United States.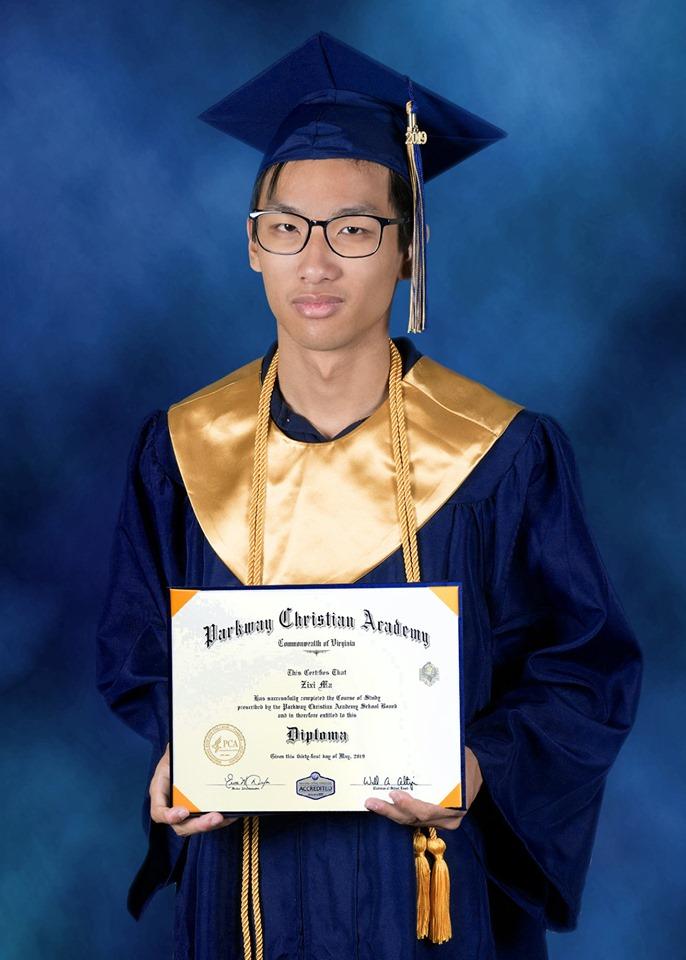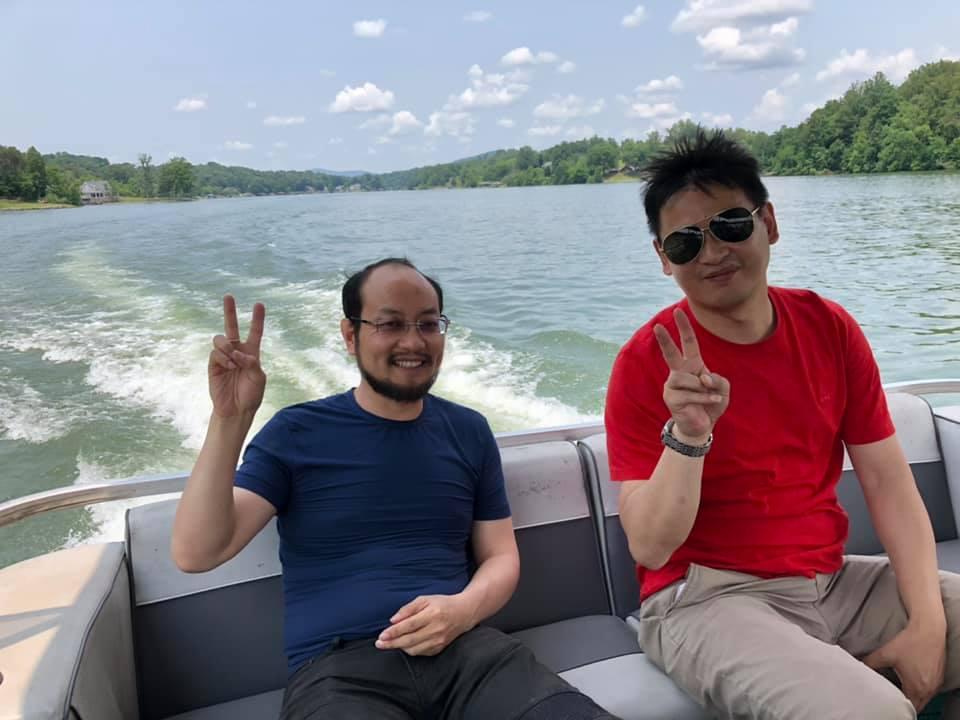 Graduation Party at Smith Mountain Lake. Deron's father (left) and Matthew' father
Ryan Hsiao: Ryan has attended all-Chinese schools all his life, but has learned English after school and on weekends. Even though he attended the rigorous National Experimental High School (NEHS) in the Hsinchu, Taiwan Science Park and earned a near-perfect score on the local entrance exam, (high enough to get him into the coveted Taiwan University) Ryan has chosen to attend college in the US. He and his parents realized he needed extra English help to prepare for college in the US, so he has taken intensive classes with DreyerCoaching for over a year, including the summer after high school graduation, to help him hit the ground running in the US. Ryan, Ricky Li (see above), and eight other school buddies made life-time memories right after graduation, when they traveled around Taiwan by bus and train, taking in Taroko Gorge, Kenting Park, and Ali Mountain. They made their own travel, lodging, and meal arrangements as they circled Taiwan for more than a week. That shows great maturity and initiative. Ryan plans to study Psychology at Purdue University.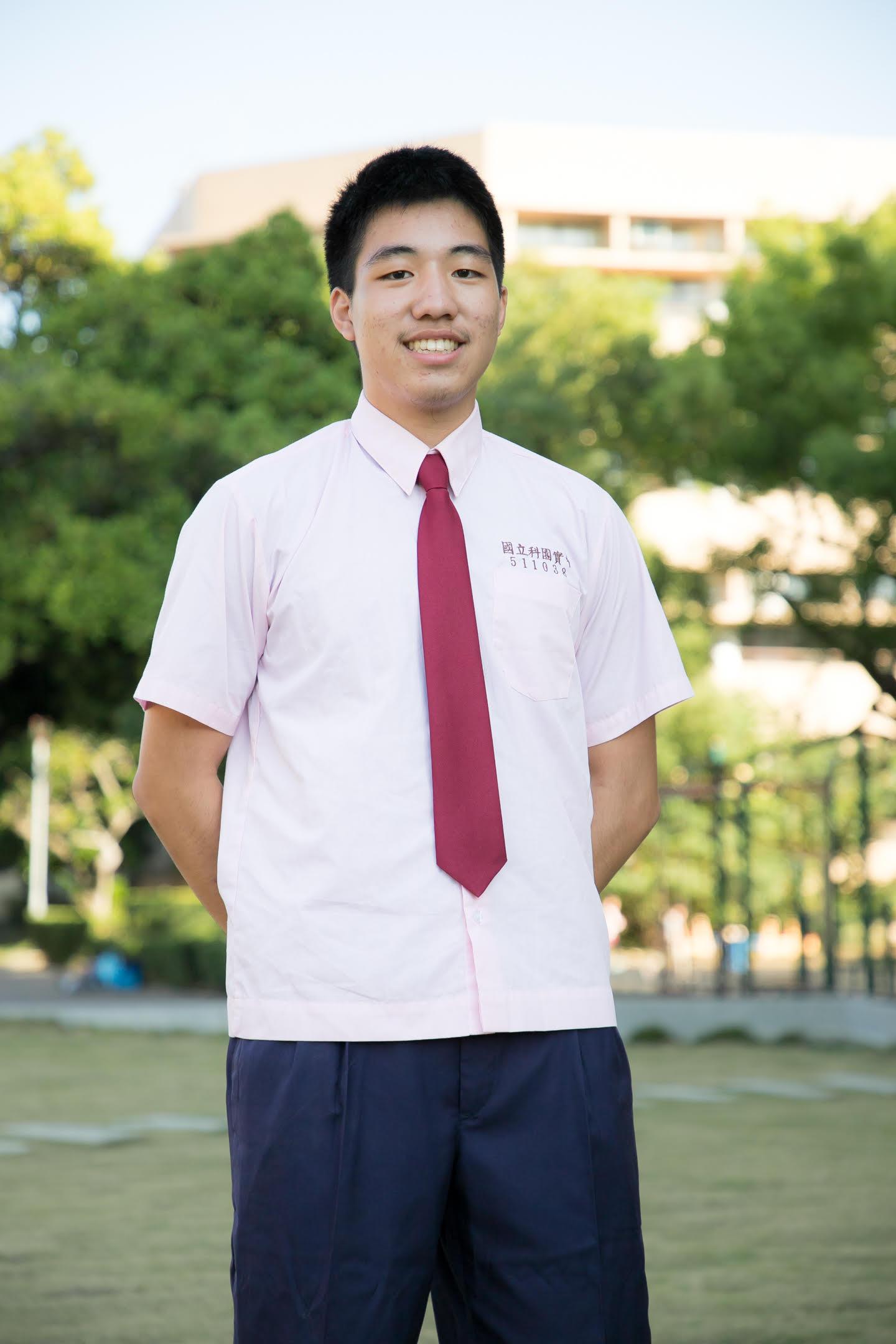 Felicia Li: Felicia and Ricky Li (see above) are cousins. We love serving entire families. Felicia lives in Taipei, Taiwan and has attended DreyerCoaching classes faithfully for many years. Felicia has done so well with us, she has encouraged her younger brother to attend classes with us too. A world traveler, she once did volunteer work in a remote village in Mongolia and right after high school graduation visited Vietnam. She has attended our advanced writing and vocabulary classes, where she has continually built her persuasion and word power skills. Felicia has attended schools all her life where Chinese was the language of instruction, but thanks to her diligence, curiosity, and faithful attendance with DreyerCoaching, she has continually built her English foundation. She plans to attend Durham University in England. Felicia shows us that DreyerCoaching not only prepares students for university in the US, but all over the world.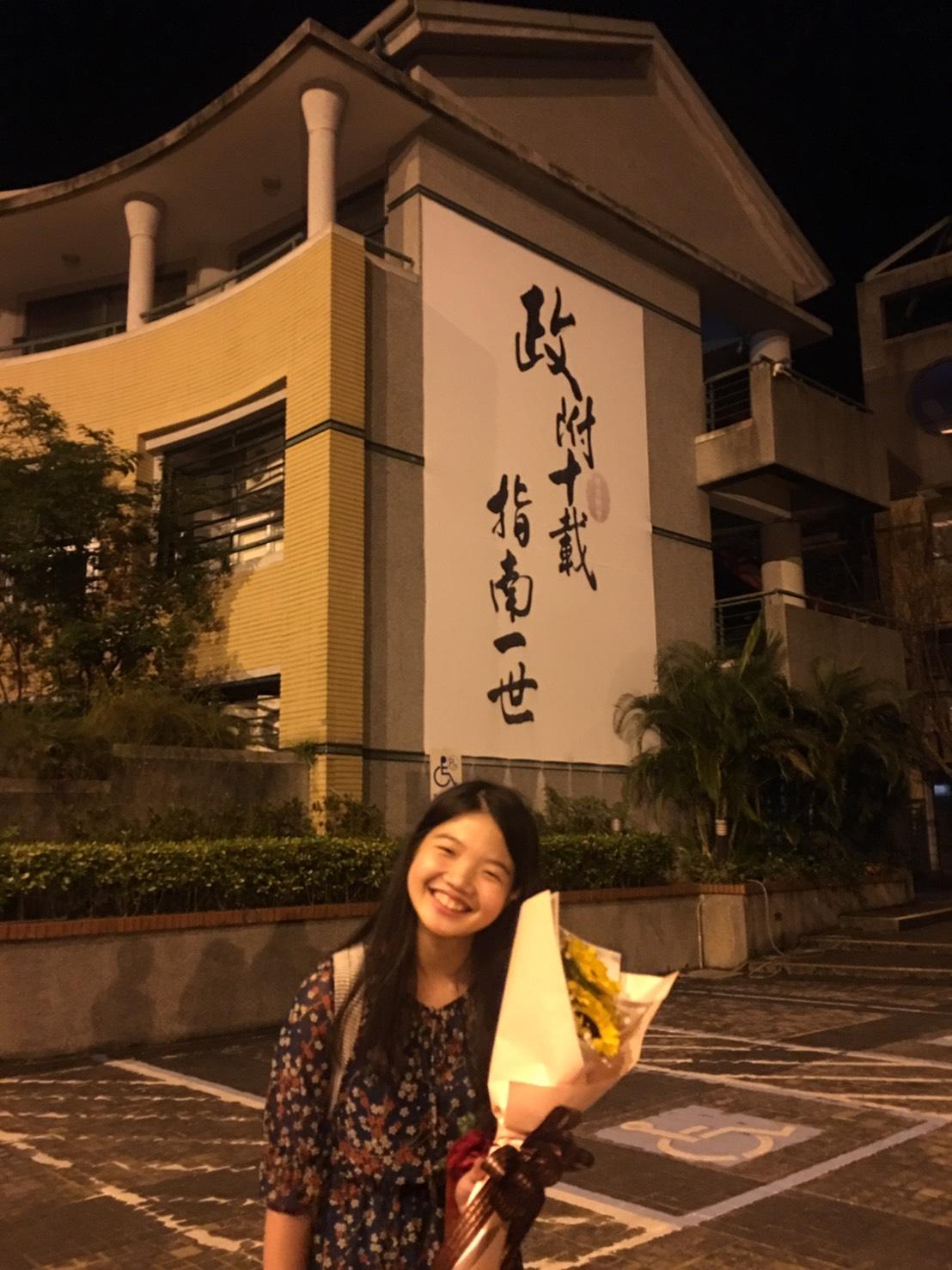 ********
The entire teaching team and I at DreyerCoaching.com are DELIGHTED to see these students be so successful. For some of the students who have been with us a long time, we feel like we have watched them grow up and have been a part of their transition from childhood to adulthood. Over the years, we have discussed vocabulary, reading passages, grammar, current events, politics, the weather, history, holiday traditions and where they come from, etc. We are THANKFUL and BLESSED to have been able to play this role. We teachers do not feel like we have only been "English teachers." We feel like we have shared each others' lives. Many students start with DreyerCoaching, and even study for many years. However, quite a few stop after grade 11. They tell us they are busy with school work, the college application process, etc. and we get it. But something that makes these six graduates stand out is, not only did they start with DreyerCoaching.com, but they stayed with it all through grade 12, right until graduation. We believe, when it comes to handling college-level work and adapting to life in the US later on, this extra year of classes will help them greatly.
To the Class of 2019, Congratulations, Thank You, and Godspeed! Stay in touch and keep us informed as you move upward and onward!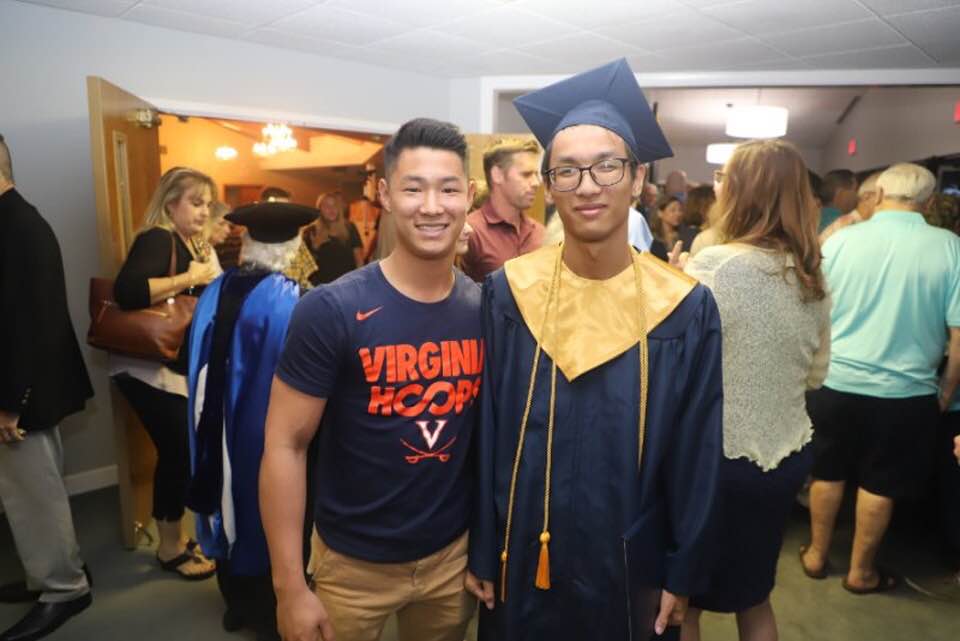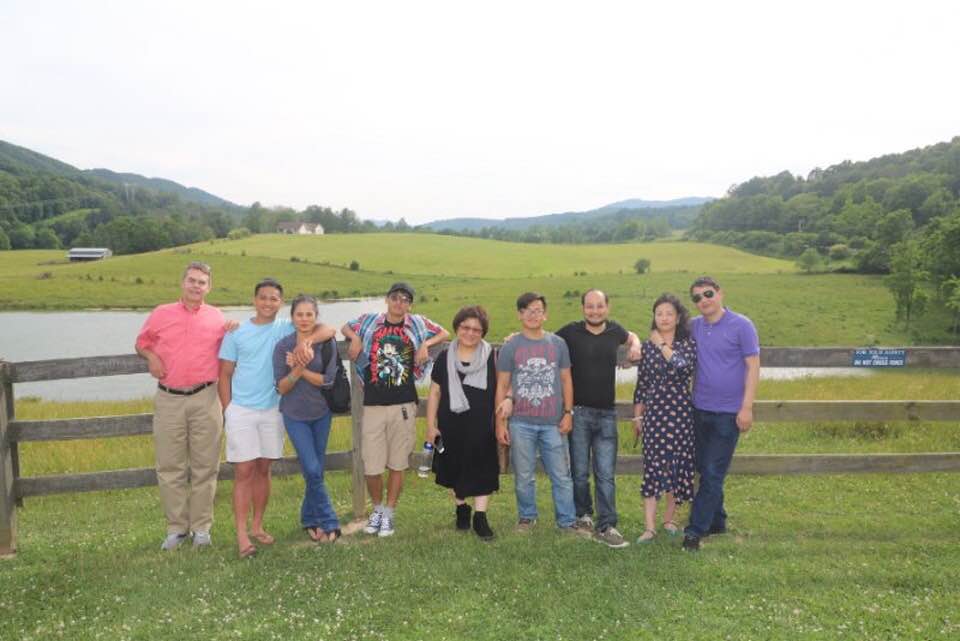 A licensed teacher in the US state of Virginia since 1987, Scott Dreyer has been helping Chinese speakers improve their English since 1989. Dreyer lived in Taiwan from 1989-1999 where he learned Mandarin, met his wife, started his family, and realized he loved working with Chinese students. He became an award-winning author and started teaching ESL online in 2008. Dreyer and his wife and their four adult children make their home in the beautiful Roanoke Valley in the Blue Ridge Mountains of Virginia.
dreyercoaching.com/en/about/scott-dreyer
Latest from Scott Dreyer
Leave a comment
Make sure you enter all the required information, indicated by an asterisk (*). HTML code is not allowed.