Friday, 14 December 2018 01:10
DreyerCoaching 大使 Ambassador
Written by Scott Dreyer
Do you like to help people?
好东西与好朋友分享
Be a DreyerCoaching Ambassador!
成为Dreyer 大使!
Help your friends, and help yourself!
帮助您的朋友也帮助您自己
Our best ambassadors are our students and their parents, who are happy with their learning with DreyerCoaching.com. To say "Thank You" to each person who introduces a new student who registers with us, we will give the introducer ONE FREE 1 on 1 English class -- an RMB 475 / NT$ 1,800 value!
我们的大使就是喜欢上我们的网路课程的学生们和支持我们的家长们。为了感谢每一位介绍朋友且有报名上课的学生的介绍者,我们会赠送一次值美金$69元的一对一课程。
AND, from December 14-21, 2018, we are offering a special bonus. For EACH student you encourage to register with DreyerCoaching.com, before December 21, you get ONE FREE 1 on 1 class AND we will enter your name in a drawing to win the GRAND PRIZE: 50% off the tuition for one 2019-2020 small group class (September 2019 - June 2020)!
还有,在十二月14-21日2018年,您所介绍的朋友报名上课了。会赠送您一次值美金$69元的一对一课程且会将您的大名(介绍一位,两位,三位或更多)放在抽奖里,您就有机会得DreyerCoaching的头奖(九月2019年-六月2020年)网路小组课打折 50%的学费。
When people register now, they get classes from January - June, 2019. AND, if they register soon, they can get the BONUS CLASSES during the week of December 17-20!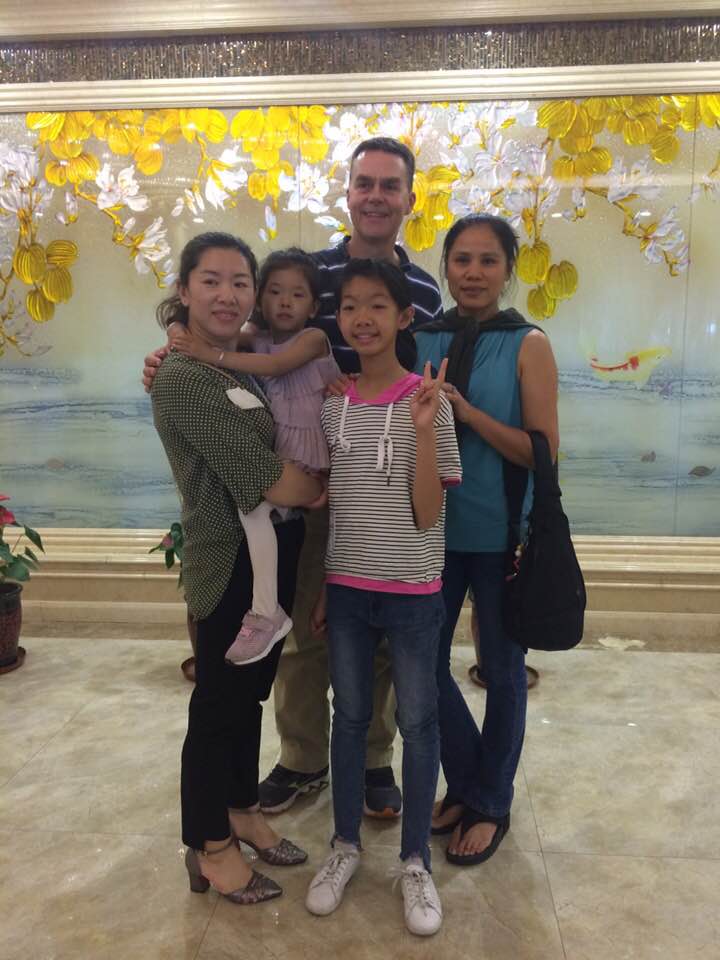 我们现在的学生,还有现在报名上课上一月-六月初2019年的学生也可享有我们提供的圣诞特别课课程(十二月17-20日的圣诞特别课)
We have NEVER offered this before, so take advantage of this wonderful opportunity. Help your friends! Help yourself! Be a DreyerCoaching ambassador!
Here is the current tuition for classes, January - June, 2019:
Small-Group Classes (2x/week--only 6 students maximum per class) (except for Writing Classes):
原价 RMB 8,950 / NT$39,550 RMB 5,500 / NT$ 24,500 (good until 1/31/2019)
Small-Group Writing or Conversation Classes (1x/week--only 3 students maximum per writing class):
原价 RMB 5,395 / NT$23,875 RMB 3,200 / NT$ 14,300 (good until 1/31/2019)
1 on 1 Class (with a DreyerCoaching.com USA Team Teacher)
原价 RMB 15,320 / NT$68,135 RMB 5,800 / NT$ 47,700 (good until 1/31/2019)
Do your friends want to know more about our classes? Give them this link.
Want to know more? Email Scott today!

A licensed teacher in the US state of Virginia since 1987, Scott Dreyer has been helping Chinese speakers improve their English since 1989. Dreyer lived in Taiwan from 1989-1999 where he learned Mandarin, met his wife, started his family, and realized he loved working with Chinese students. He became an award-winning author and started teaching ESL online in 2008. Dreyer and his wife and their four adult children make their home in the beautiful Roanoke Valley in the Blue Ridge Mountains of Virginia.
dreyercoaching.com/en/about/scott-dreyer
Latest from Scott Dreyer
Leave a comment
Make sure you enter all the required information, indicated by an asterisk (*). HTML code is not allowed.