Scott Dreyer MA
Vinton, Virginia USA
Personal Statement
Coming from a family that includes teachers, professors, and principals, teaching is in my DNA. I made the decision to become a teacher in 1983 when I was a freshman at the College of William and Mary. As a college student, I got my first teaching experience leading some small-group Bible studies. My first formal teaching experience came in 1986, as a college senior, when I taught intensive German 101 drill classes to other William and Mary students. I earned my Virginia teaching license in 1987 for both history and German, and I have been teaching ever since! I love using words and ideas to help people develop their minds and lives. As a new teacher, I decided "my students are mature enough to handle the truth," so I try to "Tell it like it is" in my classes and be real. I seek to help my students "connect the dots" between what they learn in class and apply in real life.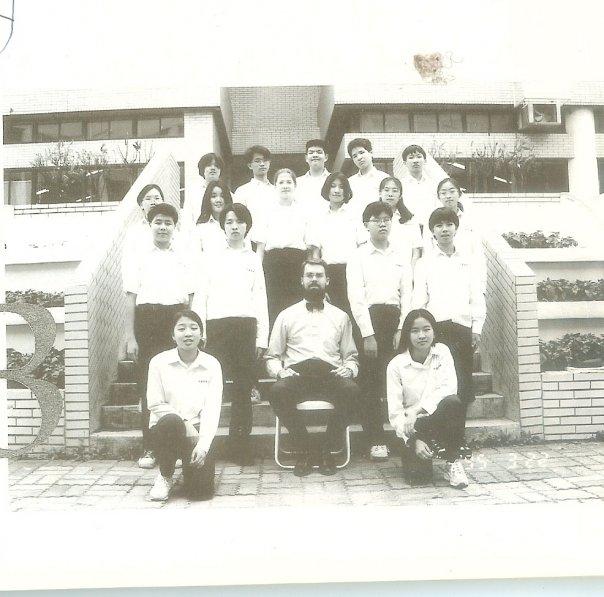 Resume
Education:
University of Virginia at Wise and Virginia Tech, 2005-2007 GPA: 4.0
Fifteen Graduate-level history credits, via Teaching American History Federal Grant
Three more credits to be eligible to teach dual-enrollment US history
Azusa Pacific University, 1996
M. A. in Social Science: Human Resources Leadership GPA: 3.8
College of William and Mary, 1987
B. A. Major: History Minor: Secondary Education GPA: 3.4
Junior Year Abroad, Westfälische Wilhelms-Universität, Münster, Germany, 1985-1986
Virginia Teaching License, Endorsements in history and German PreK-12
Fluent in German and Mandarin Chinese
Teaching and Administrative Experience: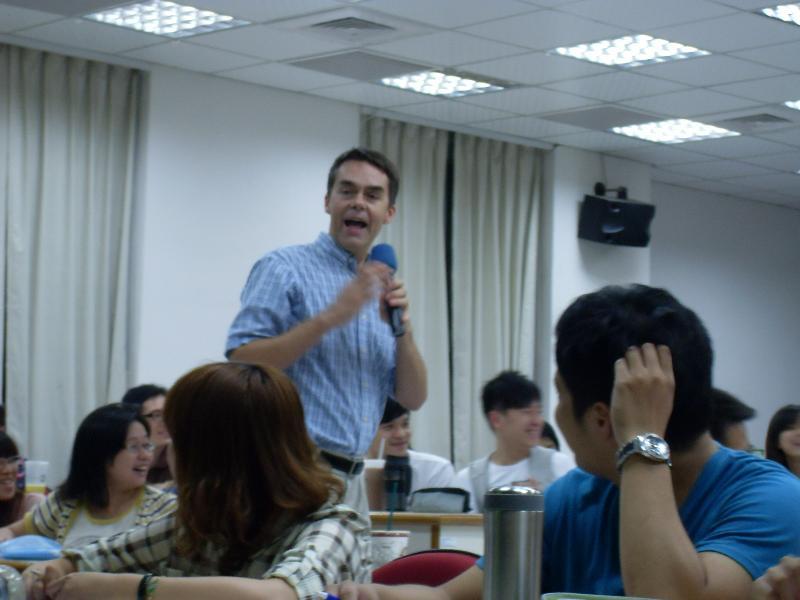 Dreyer International Academy LLC, Roanoke, VA
President, CEO, and ESL Teacher
Recruit, teach, and retain students via the Internet worldwide, or in person
Select curriculum and oversee four teachers who teach for our company
2010-present Parkway Christian Academy, Roanoke, VA
Honors US history-Grade 11 (I began this program; 2010-2014)
English as a Second Language-Grades 8-12 (I began this program; 2013-2014)
2010-2014 Patrick Henry High School, Roanoke, VA
Center for the Humanities-Grade 9 (Non-western history, 1999-2009)
Center for the Humanities-Grade 10 (AP European History, 2009-2010)
20th Century European Totalitarianism: (history elective I crafted, 2005-2010)
Bible as Literature (2007-2008)
Public Speaking (2001-2002)
Mentor for new faculty member
1999-2010 Chin Min College, Miaoli, Taiwan
Lecturer, Applied Foreign Languages Department
1997-1999 National Experimental High School (NEHS), Hsinchu, Taiwan
Social Studies instructor and College Advisor
Council of Administrators of Taiwan Expatriate Schools (CATES)
1992-1997 Elementary ESL Instructor (1997-1999)
Hsinchu Presbyterian Bible College, Hsinchu, Taiwan
English instructor
1990-1992 Jordan's Language School, Hsinchu, Taiwan
Academic Director (Responsible for hiring and evaluating foreign and Taiwanese teachers, scheduling classes, and teaching English, children through adult)
1989-1990 Henrico High School, Richmond, VA
German language and U.S. history instructor
1987-1989 College of William and Mary, Williamsburg, VA
German language 101X drill instructor
1986-1987
Continuing Professional Development:
Developing own online ESL business, catering to Chinese speakers learning English, 2010-present
Studied Fifteen Credits, Master's level history, University of Virginia and Virginia Tech,
Courses: The Geography of Slavery; Early Virginia History through Courthouse Records; Appalachia's Civil War; The Economy of Colonial America; The Trans-Atlantic World; U.S. Civil Rights Movement, Civil Rights in Virginia and U.S. History, 2005-2007, GPA: 4.0
Learned to Create Online Digital History Narratives, using primary documents. Part of Teaching American History Grant. www.primaryaccess.org
Envisioned, Proposed, and Taught history elective, 20th Century European Totalitarianism. Semester-long Survey course of Communism and Nazism. Aligned with history and English SOLs. No textbook; students read four novels. 2005-2010
Participated in monthly Teaching American History Grant Workshops and Lectures, Roanoke Higher Education Center, 2005-2007
Former Member, Organization of American Historians (OAH), American Council on the Teaching of Foreign Languages (ACTFL), and Virginia Association of the Gifted (VAG)
Curriculum Implementation Workshop for Social Studies Teachers
College of William and Mary — Center for Gifted Education; Williamsburg, VA
Participated in their Curricular Pilot Program, 2002
Southwest Virginia Writing Project, Teacher Consultant, 2000
Professional Awards and Honors:
Authored Write like a Champion (美國老師教你寫出好英文,) Chinese-English textbook to help Chinese speakers write better English. Number 1 bestseller and 2008 "Book of the Year" in the foreign language category, www.books.com.tw. Currently sold in the People's Republic of China, Taiwan, Hong Kong, Singapore, Malaysia, and worldwide at amazon.com and yesasia.com.
Seven-time guest to Roanoke City Public Schools' Scholar Mentor Banquet, where honor graduates invite one outstanding staff member from their school career, 2003-2010
Invited to Taiwan to tutor, summers 2005, 2007-2013
My employer provided airfare, lodging, and ground transportation for my family of six so I could tutor his children and other relatives English, geography, and history. I also organized and taught summer ESL or SAT camps for children and teens.
McGlothlin Teaching Award; semi-finalist, February 2005 and February 2007
National Board for Professional Teaching Standards; passed on first attempt, 2003
Only 1% of Virginia teachers have achieved this degree
Published Poem, "The Click of a Shutter," in The Journal of the Virginia Writing Project
Spring 2001
Teacher of the Year, National Experimental High School, 1996-1997
First time a foreign (i.e. non-Chinese) or Bilingual Department instructor received this distinction
Consulted and observed by a committee of scholars reforming the teaching of geography in Taiwan, the Republic of China, 1997
Inducted into Honor Societies for W&M students of history, German, and education, 1987
Volunteer Service to the Community:
Started and led College and Career Community Sunday School group, for ages 18-25, Parkway House of Prayer, 2014
Started and led weekly Parents' Prayer Group, Youth Group Volunteer, Parkway House of Prayer, 2014
Public speaker and Bible teacher at Men's breakfasts, Upward Basketball games, Wednesday night Bible studies, and Senior Adult luncheon, Cave Spring Baptist Church, 2005-2012
Pioneered and Pastored the Roanoke Chinese Church, the first and only Chinese church in the Roanoke Valley; Led the leadership team and prepared and delivered weekly sermons in Mandarin Chinese, 2007-2011
Co-taught Parenting/Marriage Enrichment classes, Grandin Court Church, 2003-2004
Served on Steering Committee of Roanoke Chinese Association, 2000-2002
Conferences and Presentations:
Promote, organize, and teach free ESL presentation classes via Skype. Roanoke, VA, but delivered worldwide, 2010-present
Created and delivered Teach like a Champion! Workshop for new teachers, Roanoke City Public Schools. Roanoke, VA, 2009
Virginia Council for the Social Studies Conference, Roanoke, VA, 2005
Virginia Association of the Gifted Conference. Williamsburg, VA, 2005
Advanced Placement Conference, Human Geography. Williamsburg, VA, 2001
National Association of Gifted Children, Albuquerque, NM, 1999
ETS College Board Tour and Summer Institute, University of North Carolina, 1996
(self-funded)
East Asia Regional Council of Overseas Schools (EARCOS) Counselors' Conference,
Kuala Lumpur, Malaysia, 1996 (largely self-funded)
Central East Asia Regional Conference of Schools (CERCOS) conference, "In Touch with China," Hong Kong (self-funded)
Presented workshop, "Teaching Culture in a Culturally-Diverse Classroom," 1995
Multi-Cultural Credentials:
Have worked with students who are African-American, Asian-American, Latino, Malaysian, Spanish, German, Bosnian, Canadian, Haitian, as well as Chinese who grew up in South Africa, Ecuador, Guatemala, Brazil, Paraguay, Saudi Arabia, Italy, Britain, and the Dominican Republic. Have a multi-cultural, multi-ethnic family.
Personal:
Grateful father of four wonderful, bilingual children
Maintain bilingual home: English and Mandarin Chinese
Taken my family to every state east of the Mississippi River (completed Summer 2006)
Have traveled to 48 states and over 30 countries and territories
Circled the world (including the legendary Trans-Siberian Railroad), 1991
Avid Reader
Keen Writing, Public Speaking, and Vocabulary Skills
2nd Place in Virginia AAA Extemporaneous Speaking, 1982-1983
Amateur "Ham" Radio, General Class, KA4YPW
Eagle Scout & Order of the Arrow