Hall of Fame Members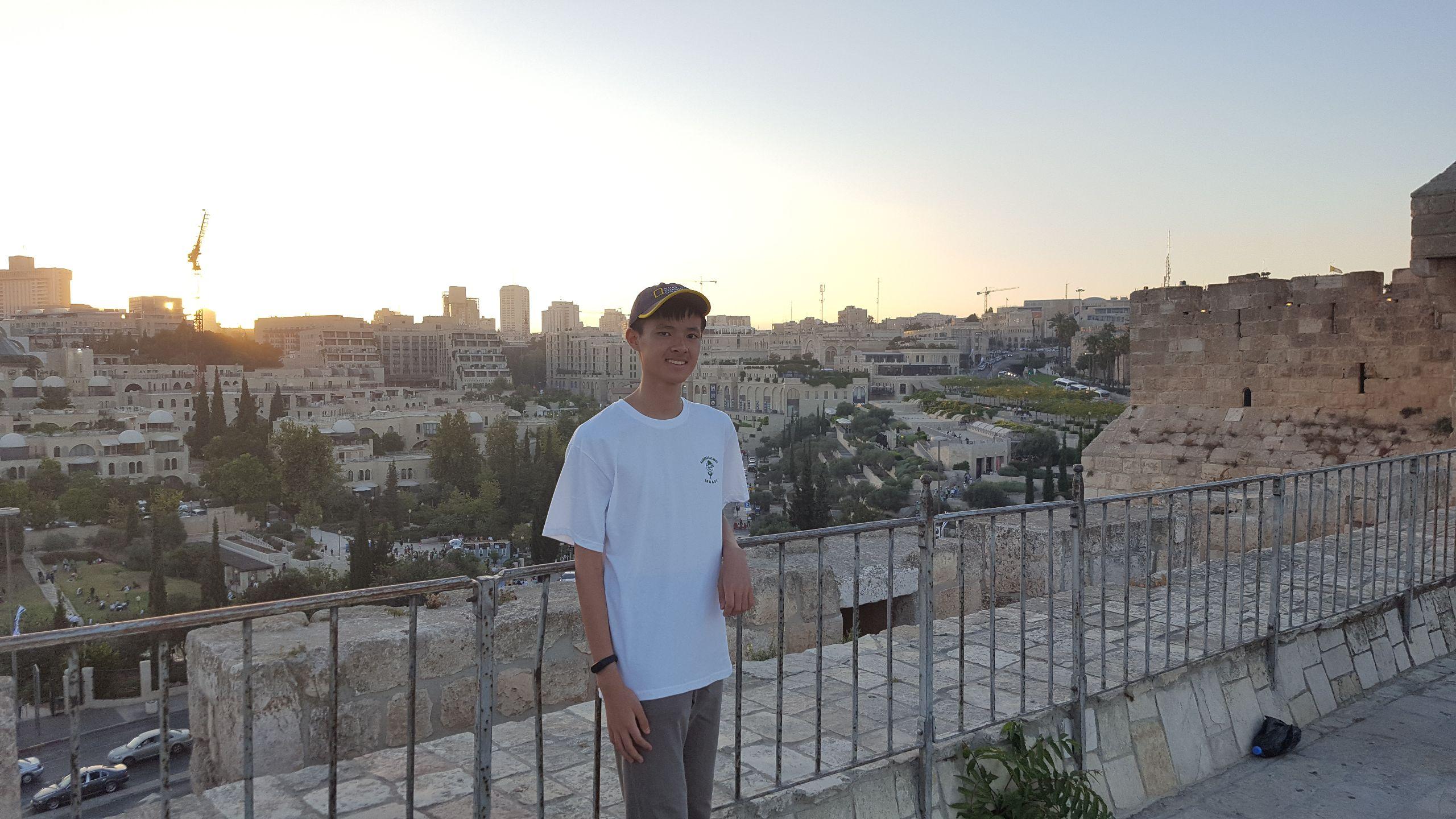 Aaron Chen
Hsinchu, Taiwan
Reason for Induction:
Becoming a DreyerCoaching.com student when he was in seventh grade, Aaron has taken both year-long writing classes as well as a Chinese New Year intensive class reading the novel 1984. In early 2017 he applied for a highly-competitive program run by the governments of Taiwan and Israel, called International Convention for Environmental Leadership in Israel. Taiwan has over 20 million people, and only ten are chosen for this program each year. About two hundred students applied and they had to submit two essays--one in English and one in Chinese--explaining why they wanted to join the group. Aaron told me his writing class helped him, especially with word choice, organization, and grammar. Twenty finalists were selected for interviews in Taipei--and Aaron was one! He obviously impressed the interviewers, because he was one of the ten chosen to join, and next thing you know, he was flying to Israel! What a great way to "go above and beyond" and help foster international understanding and cooperation!
You can read about a day in Aaron's trip to Israel in this blog post.
His story in English

His story in Chinese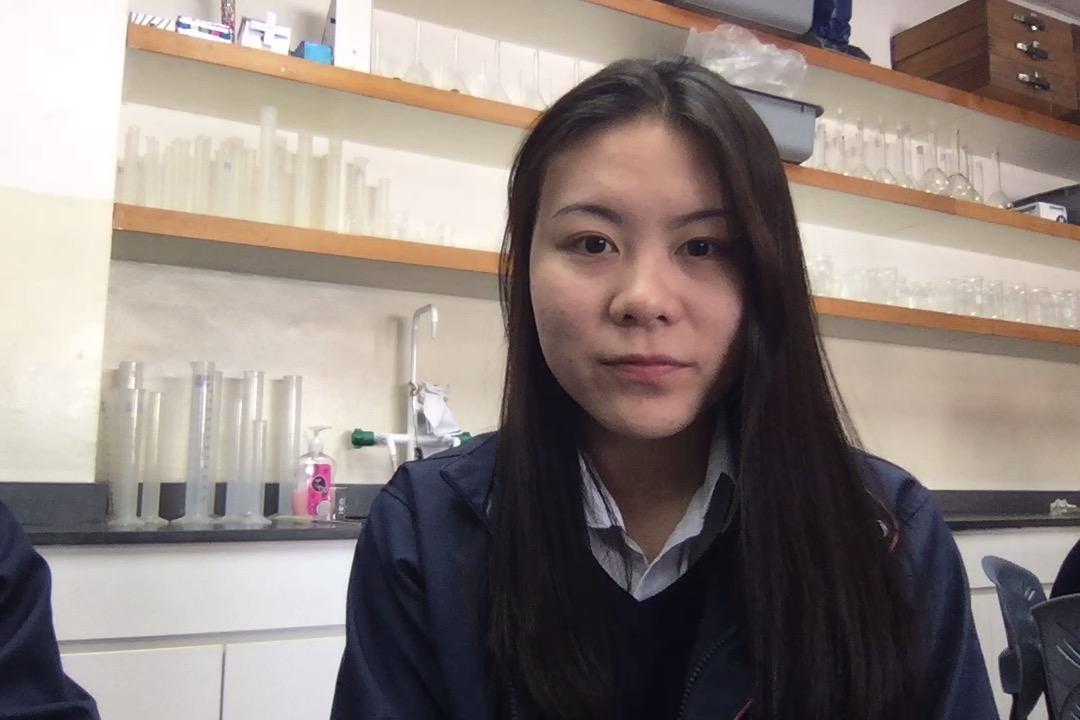 Cindy Cai
Hong Kong
Reason for Induction:
Cindy joined DreyerCoaching.com in its early days--around Chinese New Year 2011, during Scott's first year teaching online full-time. Cindy was just our second student in Mainland China, and our first student in South China, Shenzhen. When she started her DreyerCoaching.com basic English class, she could not understand what Scott said and she could hardly speak English either. However, she persevered with a great attitude daily, and with her mother's constant help and encouragement at her side, she gradually was able to both speak and understand spoken English. She attended classes faithfully year by year, without stopping. At least twice she came to the USA and visited us with us here in Roanoke, Virginia, which also boosted her English skills, confidence, and willingness to "press on." By the time she was in high school, she scored in the TOP 1% in English skills in all of Shenzhen, a city with almost 12 million people! Later, thanks to her work ethic and English skills, she was admitted to an American school in Hong Kong. In 2017 she earned an impressive 110 on her TOEFL. Fantastic success story!
In the spring of 2019, she gained acceptance to New York University. Congratulations to Cindy!
Hear Cindy's story in her own words in this video.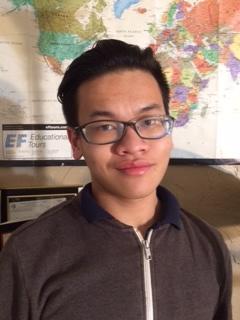 Deron Geng
Vinton, Virginia USA
Reason for Induction:
Deron came to us in the fall of 2014, when his mother saw a poster on a bulletin board at her church explaining our services. He joined both a vocabulary and a writing class that year. A US citizen by birth, he had attended school in Utah up through grade 2 and thus had a strong English foundation. However, he had lived and attended grades 3-8 in Hsinchu, Taiwan so his English had gotten a bit rusty. His online classes helped him boost his fluency. Later in 2014, his mother asked me about letting him attend school in the US. We arranged for his family to visit us here in Virginia over Chinese New Year 2015, where he toured two schools. He made his choice, and that fall moved in with us and began ninth grade. He has been a consistently pleasant host student to live with, and he has done consistently well with his school work, earning a high GPA. During his junior year of high school, he took on the additional challenge of taking online college classes that will give him dual-enrollment credit. In addition to his excellent English and Chinese, he took on the challenge of learning college German this year. On most Sundays--one of his days off--he wakes up early on his own volition to catch a ride to church where he manages the PPT and projection system, for both the 8:00 a.m. worship practice and 10:00 a.m. service. At this point, Deron is one of those rare and blessed people who is essentially a native speaker of both English AND Chinese. Deron is making his community a better place!
His story in English

His story in Chinese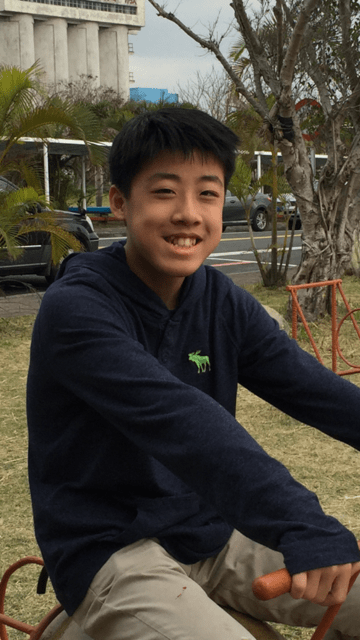 Ricky Li
Hsinchu, Taiwan
Reason for Induction:
From the Summer of 2007 until 2013, my family and I presented a Summer Institute of Champions on the campus of the International Bilingual High School in Hsinchu (IBSH), Taiwan, helping students with their English, and Ricky was one of our summer campers back then, starting in 2010. He participated successfully in those camps, and he also registered for our online classes when we began to offer those. In fact, as I write this in March 2019, Ricky has attended DreyerCoaching.com English classes, non-stop, longer than any other student! For that reason alone, Ricky belongs in the Hall of Fame, but there is much more. Ricky attended grades 1 and 2 in Singapore, where the instruction was in British English. In third grade, his family moved back to Taiwan where he attended grades 3-5 at the Hsinchu Bilingual School, where he had to study Chinese and the main language spoken was AMERICAN, not British, English. However, as he prepared to enter middle school, his parents decided to transfer him to a Chinese-language school, the prestigious National Experimental High School in the Hsinchu Science Park. In that rigorous school, which he attended from grades 6-12, all the instruction for all classes was in Chinese, except for an ESL class, which was very basic for Ricky's level. Such adjustments from British English to American and then to Chinese instruction would be a difficult adjustment for anyone, but Ricky has handled it masterfully. Also, when he was in fifth grade preparing to enter the Chinese middle school, Ricky, his mother, and I discussed a strategy to keep his English skills sharp, despite his moving to the new school. Over the decades I have observed many students move from an English to a Chinese school, and their English skills go downhill. In this case, Ricky and his mother decided to keep him with DreyerCoaching.com classes, two or three times a week, both advanced vocabulary and writing. Even though he has been in the Chinese-language school for seven years and is now a high school senior, I am DELIGHTED to report that his English is still at a native or near-native level, and he tells me his continued studies with DreyerCoaching.com, where he gets "real English" delivered to his home several evenings a week, have helped him do this. In late 2017, he took the TOEIC exam and achieved a 950 (perfect score is 990), far exceeding the average Taiwan score on that exam (534) by over 400 points. His TOEFL was a whopping 113 ( perfect score is 120) and his SAT an impressive 1390! Congratulations to Ricky, for always having diligence, focus, and a great attitude. Plus, he has demonstrated that a person can study in an all-Chinese environment but with DreyerCoaching.com, maintain a native-speaker English level!
As I write this in March 2019, Ricky has received college offers from Purdue, University of Massachusetts at Amherst, and Virginia Tech! Congratulations to Ricky!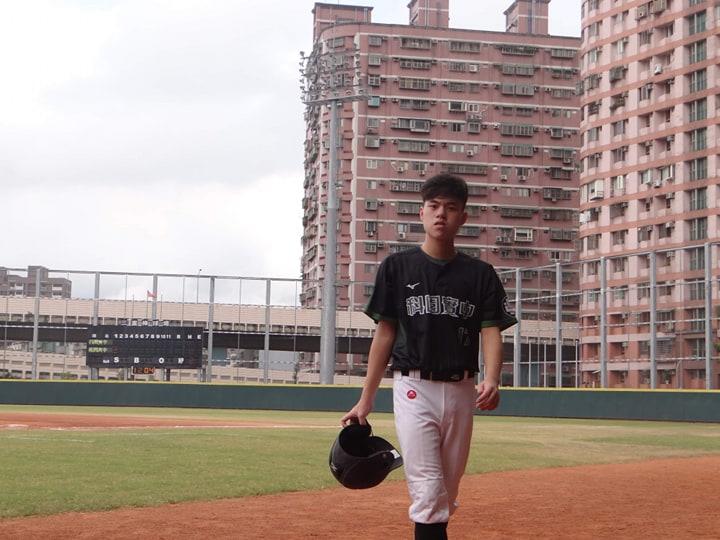 Tim Lin
Hsinchu, Taiwan
Tim's Story
I have participated in the World Scholar's Cup for three years and have been to regional rounds, global rounds, and Tournament of Champions. In September, I flew to Manila to compete in my last WSC round. It was an emotional farewell: meeting with my WSC friends and enjoying the electrical atmosphere for one last time. To end my WSC journey on a high note was everything I wished for. Fortunately-- and very much to my surprise, I was ranked first overall. Overwhelmed with emotions, it took me a few days to process what I've accomplished. My dedication has ultimately paid off-- hours of studying, years of practicing, and, of course, Mr. Dreyer's insightful classes have gradually prepared me for success. I cannot but express my gratitude for all those who have helped me along this journey.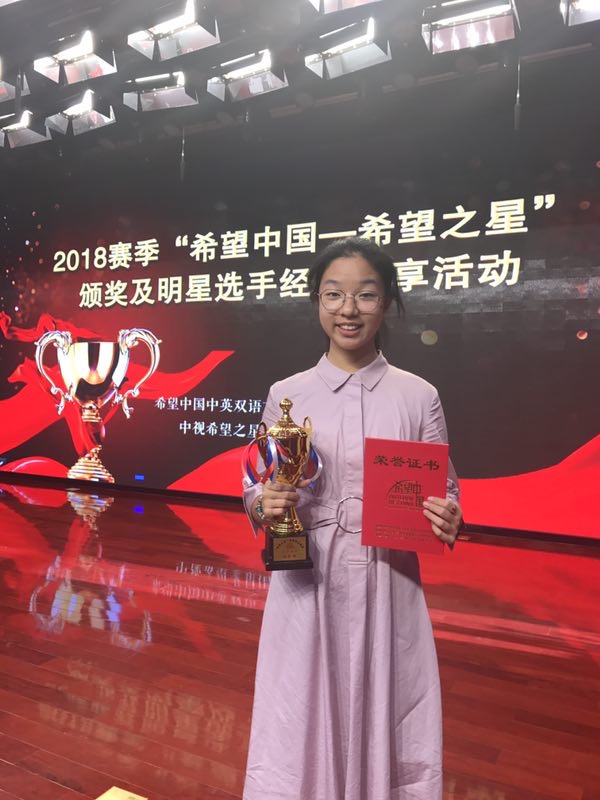 Lucy Chen
Beijing, China
Reason for Induction:
Most people are scared of public speaking, even in their own language, let alone in a foreign language. However, Lucy Chen seems to thrive on it, competing in many nation-wide English speech contests. Examples include: United States Academic Pentathlon China, New Oriental English Speech Competition, China Daily/ Coca-Cola English Cup, Beijing Foreign Studies University "Future Diplomat" English Talent Show, "Star of China" Competition, and debate. Participating in any nation-wide competition is impressive, but when you realize Lucy is in China, a country of 1.4 billion people, that shows how remarkable her accomplishments are.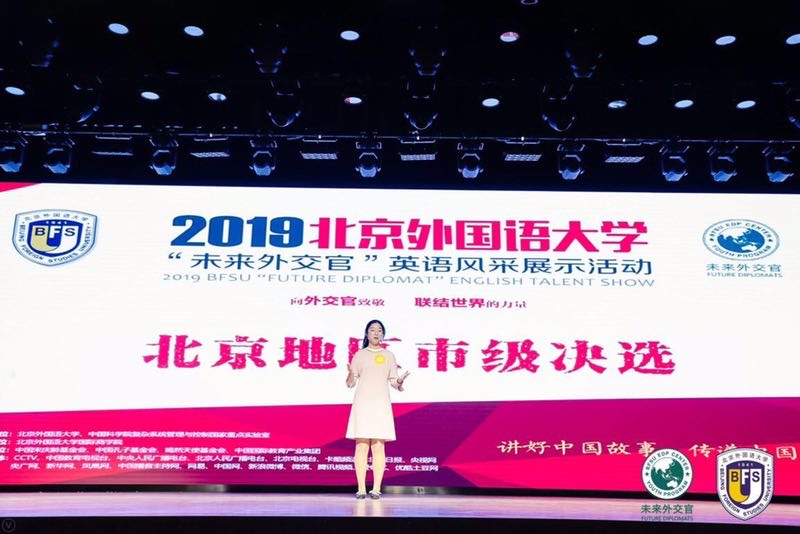 个人简介
陈惜缘 北京初三学生
我是一个帅气洒脱、话多痘痘也多的阳光女生。喜欢阅读写作,擅长演讲辩论,多次获得北京及全国特等奖项;自学德语一年多,乐在其中;爱好新闻采编,是校电视台记者,上周还受邀主持了中国参赛规模最大的英语比赛活动"希望之星英语风采大赛"2020年全国总决赛启动发布会;曾是小学管乐团长笛首席,现是校合唱团员,荣获学校初中十大歌手称号。
以下是我的部分获奖情况——
1.中国日报社"21世纪杯"全国中学生英语演讲大赛总决赛初中组一等奖;
2.央视"希望之星"英语风采大赛全国初中组十强,受邀录制特别节目在电视台及各大网站播出;
3.北京外国语大学主办"未来外交官"风采展示活动北京市冠军;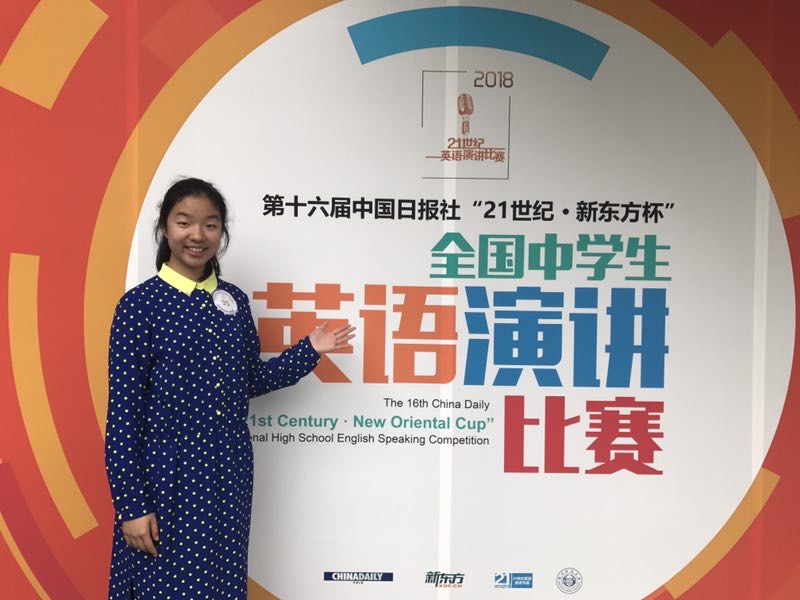 4.美国"NHSDLC"中学生英语辩论赛北京市四强;
6.代表学校参加美国"未来之城"国际青少年STEAM中国区团队总决赛,获得全国初中组冠军;
7.7年级时美国数学竞赛AMC8考试全球排名1%,获得杰出荣誉证书;
8.美国数学大联盟杯赛7年级一等奖;
9.代表学校参加美国"USAP"学术五项全能"数学、科学、文学、社会学、艺术"中国总决赛,获得团体第五名;1千多名选手中个人总成绩排名前3% ;
10.2019年8月首考雅思7.5分。
跟随卓文老师线上学习英语已经一年多了,掌握了很多高深的单词和地道的美语表达方式,语法发音也都提升很多,并且能更加娴熟自信的用英语探讨简单学术问题。卓文老师博学多识,特别专业敬业,热情地与家长保持沟通,随时反馈学习情况,还积极帮助解决线上网络等技术故障,尤其是他的中文也特别棒,沟通起来顺畅好多。谢谢友善可爱的卓文老师,帮助我打开了全新的英语学习之路!
学以致用,学无止境,脚踏实地,勤勉有责。
2019-11-05
*************
What is the DreyerCoaching.com Hall of Fame?
During the 2017-18 school year, Scott's 10th year teaching English online, he was filled with deep gratitude. Looking back over the past decade, he was profoundly moved by what wonderful students and families the DreyerCoaching.com team and he have been blessed to work with, and continue to work with. He was also grateful for the great learning and progress the students have made, and continue to make, over the past ten years. ALL the DreyerCoaching.com students are CHAMPIONS, because they invest the extra time, energy and focus to improve their minds, lives, and English skills. We salute ALL our students! At the same time, Scott realized a certain number of students had been associated with DreyerCoaching.com for a particularly long period of time and had achieved especially remarkable accomplishments. In hopes of recognizing those students and also encouraging all the other students to "go the extra mile," this Hall of Fame was established.
How is a person inducted?
Students are inducted into the Hall of Fame based on their long-term, positive association with DreyerCoaching.com; their exhibiting our core values; and their other ways of "going the extra mile." Examples may include but are not limited to:
consistent community service and/or volunteer work
participation in a highly-competitive program or oveseas travel
remarkable performance on a high-stakes test (TOEFL, SAT, etc.)
and other remarkable accomplishments, as may be the case.
Do you have a person you would like to nominate for the DreyerCoaching.com Hall of Fame? Contact Scott and give the candidate's name and reason/s why you think he or she (or you) should be included. Thank you!